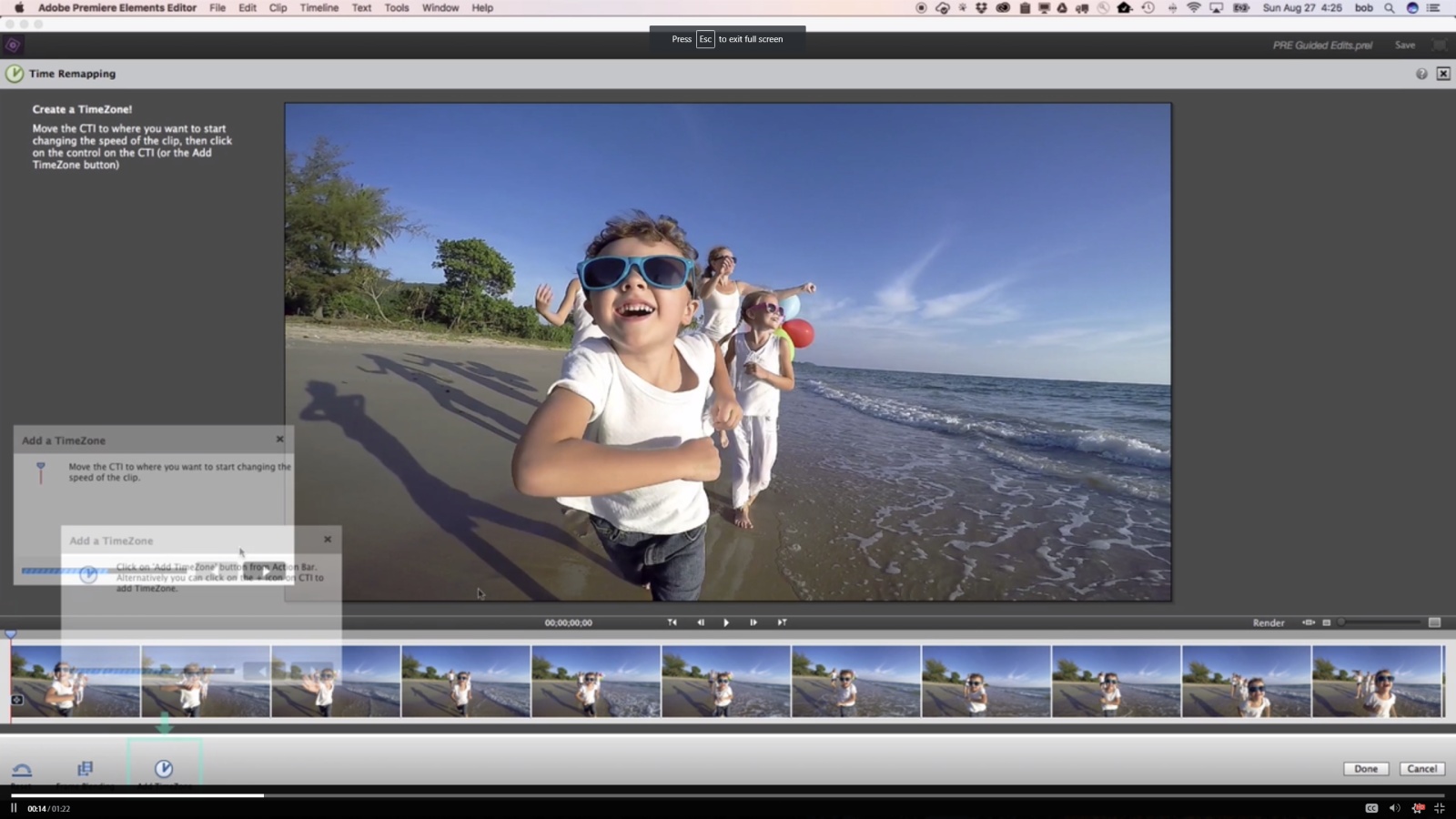 The main benefits are its guided and intelligent editing, photo capture feature, and automatic selection for instant video. Check out more benefits below:
Guided Editing
The program allows its users to create professional-looking videos through a step-by-step guide. People new to video editing will find this very helpful and enjoyable. The guide is easy to understand and is very practical. There are not many complicated concepts that need the understanding to appreciate the power of the software. Users can easily unleash their creativity with Adobe Premiere Elements.
Intelligent Editing
For those users who want to merge two videos together to show similar shots, the program helps by keeping the best scenes in the video. Thanks to the Intelligent Editing feature, new editors are assisted in making stunning videos that they and their audience can appreciate.   
Photo Capture
The program also has a photo capture feature. One can take a still picture out from moving videos. One can select a frame and save it so they can use it as a photo as well. There are many creative things that one can do with this feature. It is all up to one's imagination.
Media Organization
Users are enabled by the application to spend more time on editing rather than searching for media. One can sort media like photos, videos, and music according to different categories. You can even tag files as favorites to always have them handy.
Automatic Selection
If you want to make an instant video to post on your social media for co-workers, friends, and family to view, the program can automatically find the best bits of videos and photos for you. This cuts editing time and you'll be able to enhance the footage by giving them effects and superimposing texts.