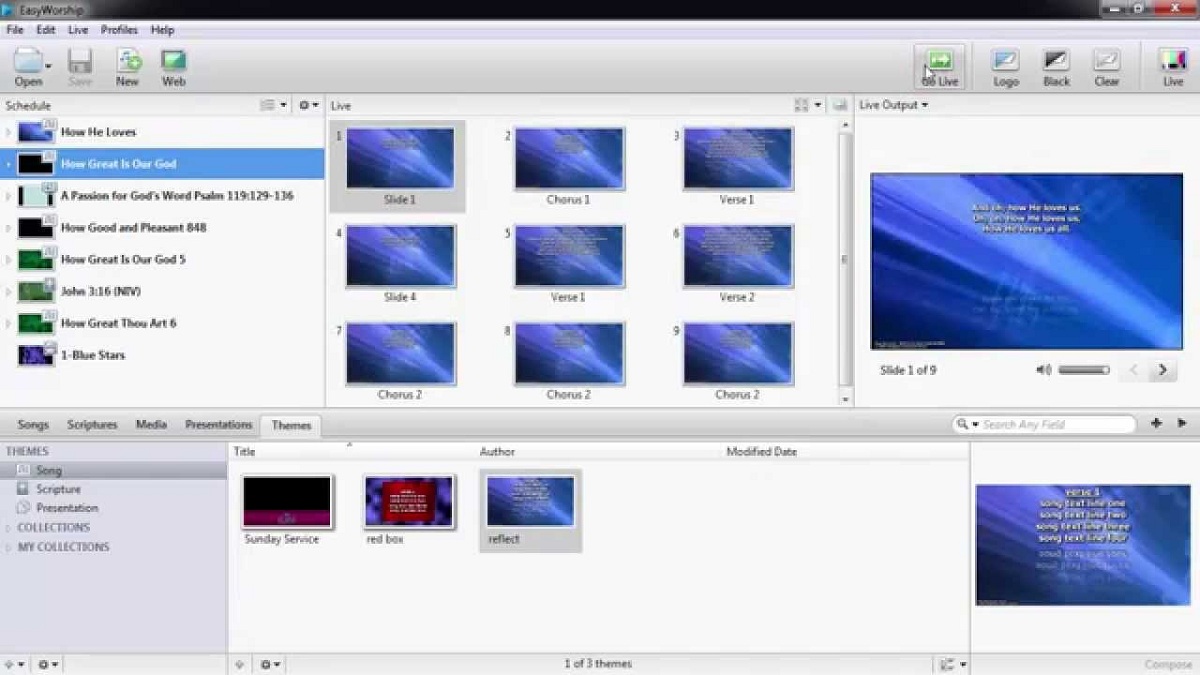 The main benefits of EasyWorship are powerful tools for making, organizing, and sharing media, customized designs, and user-friendly interface. Here are more details:
Powerful tools for creating, organizing, and sharing media
EasyWorship provides users with access to powerful but easy-to-use tools for creating and editing media. Through the software, they are able to generate unique and engaging presentations, which showcase their creativity.
The system allows users to organize their media into several libraries with a tag feature. This way, searching for specific photos, videos, or audio will be faster than browsing through all the files in the system.
EasyWorship allows sharing of data and files among users of the same local network, which enables them to collaborate and work more efficiently with each other. They can also create a database for more effective sharing. Access permissions are still controlled by the administrators though, which means they'll be able to filter the users who can access certain files.
Customized designs
Ministries are able to make presentation themes that would express their church's unique characteristics. This is thanks to the system's theme designer that provides users with templates they can use for easier setup and editing. Created themes can be saved into their own ready-made library and can be used again when needed, increasing overall productivity.
User-friendly interface
The system can be easily used and navigated through by the users since the layout and placement of tools, media editing, song lists, images, videos and media preview windows are done in an intuitive manner. And the layout can also be customized so that users can arrange the view in a more convenient and comfortable way for them.