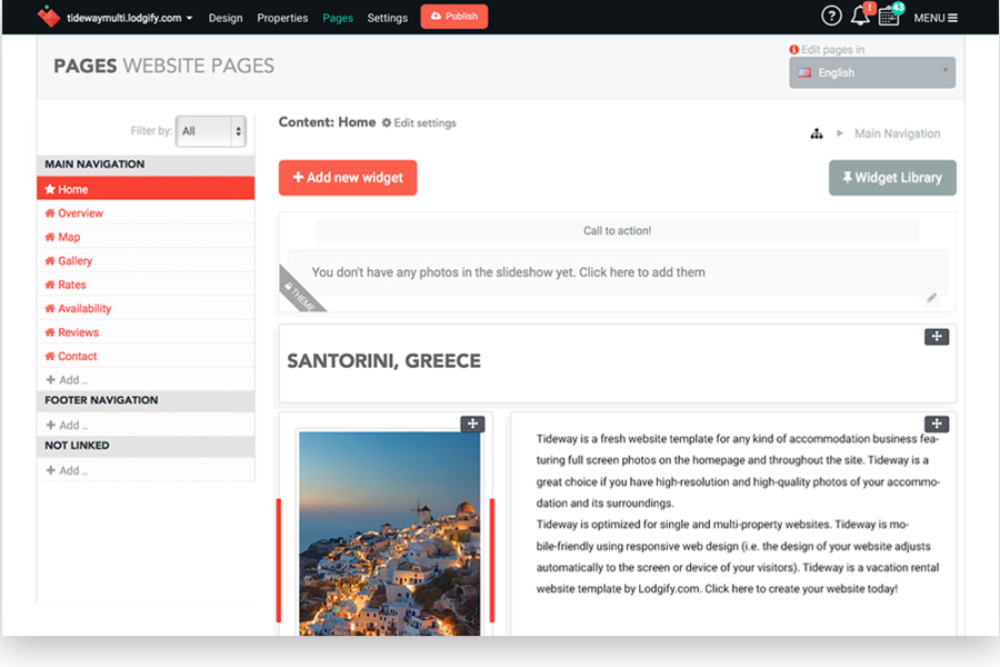 The main benefits of Lodgify are its ease of use, scalability, and customization. Here are the details:
It's easy to come up with website design using Lodgify as the solution has dozens of website designs that users can start with. Professionally-designed, these templates are sure to catch the attention of website visitors and even convert them into paying customers.
Lodgify is also scalable, able to cater to the needs of a small rental vacation service or that of a professional business that handles multiple properties. Lodgify's interface is intuitive, making work easier to bear, and all business information can be accessed from a single location.
Customers will also appreciate Lodgify's calendar feature, as it displays the availability of the property during the dates selected. This saves their time as they already know if there is space for them at the hotel even before they make a call to the property.
Businesses can also be assured that the home page they come up with on Lodgify is unique since it is highly customizable, with users able to add their own fonts, themes, colors, and logo. This process doesn't even require advanced technical knowledge as it can be done with just a few clicks.
Lodgify supports several languages, which gives enables a website to exude that personal touch that visitors will surely appreciate.