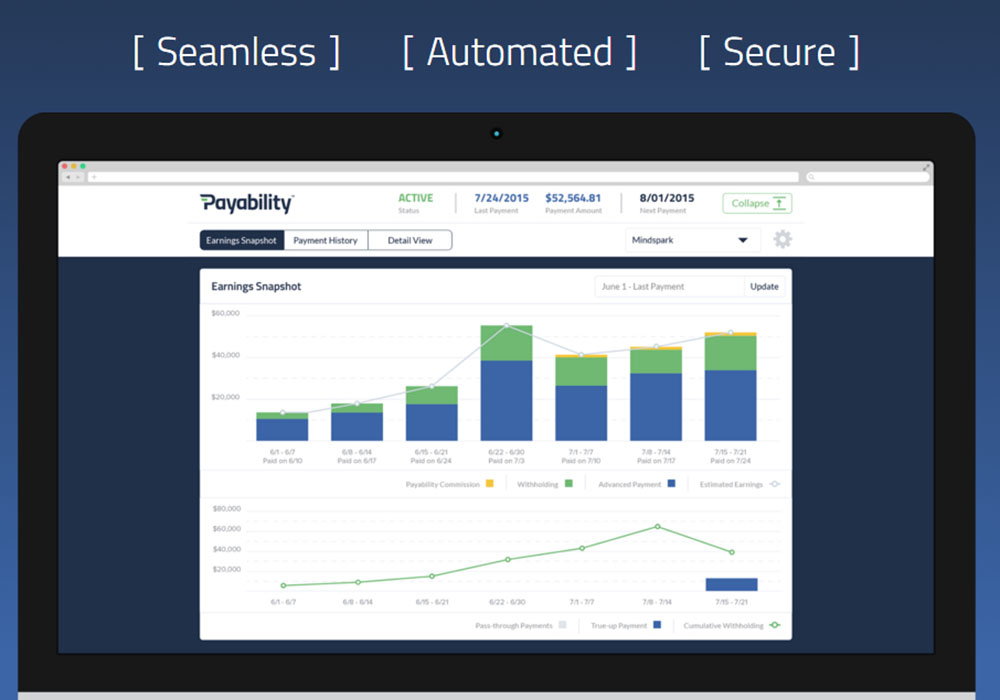 The main benefits of Payability are it gives online businesses and stores a stable and steady source and flow of money, makes sure that online sellers can finance product stock replenishment and order fulfillment, removes reliance on borrowed money. Find out how Payability provides these great benefits by reading the following discussion:
Cash Flow Overview
Online marketplace sellers and web store operators need a stable and steady stream or flow of cash in order for them to maintain and grow their business. As their online business or store grows, they have to ensure that they have sufficient quantities of product stocks or inventories on hand and can continuously and promptly fulfill process and fulfill orders coming from customers. Earnings, profits, or revenues from product sales enable online sellers to keep their business going on and scale it along the way.
However, these online sellers have to comply with the processes and policies of the online marketplaces they are using to operate their online business or store. For instance, Amazon.com, one of the largest and most popular online marketplaces in the online selling industry, implements a 14-day holding period especially for new sellers on its platform. This means online sellers need to wait for two weeks first before they can get the money they have earned out of product sales. This is quite a long time that can slow down how they replenish their product stocks. If there is an increase in product demand, they have to satisfy such demand by ordering new inventories from their suppliers or vendors. But the problem is where are they going to get the money to purchase new product inventories if they can just get the money they need only after two weeks?
Payability was created so that online sellers especially those ones operating on Amazon.com can instantly access the earnings, profits, or revenues they generated from product sales. In other words, they no longer need to wait for weeks, as Payability immediately gives them a stable and steady source of funding so they can quickly replenish their product inventories, successfully satisfy growing product demand, and scale their business easily.
The online marketplace financing solution gives users the opportunity to get their profits or revenues from product sales on a daily basis or any schedule they prefer as well as the chance to collect cash advances from future product sales. This means they can get their current earnings right away and the possible earnings they can make in the future. To enjoy this instant and advance cash disbursement opportunities, Payability performs a thorough and rigorous review of sellers' accounts to find out if the applying online sellers have a credible and reliable account on the marketplace where they belong to.
Here, online sellers are evaluated not based on the amount of money they are generating but on their characteristics and attitudes as sellers of products. Users will surely pass the review process if they are selling products that are labeled and described appropriately, delivering products within the schedules, and being respected and trusted by their customers based on their reviews and feedback.
Access Funding Information
So how does Payability give online sellers instant or advance access to their earnings, profits, or revenues? Payability acts as a provider of the funding source for online sellers. The online marketplace financing solution pays online sellers based on the amount of money they have earned from product sales during the day, week, or month. The solution disburses 80% of their earnings which is instantly made available on their bank account via wire transfer or ACH transaction, or on their prepaid Mastercard. The remaining portion of the money which is 20% is placed on hold to finance instances of product returns or chargebacks. This is called Instant Access which means it provides users with the opportunity to get their existing earnings right away.
Meanwhile, if users want to access the possible amount of money they can earn from future sales transactions, Payability offers a feature known as Instant Advance. In this feature, Payability anticipates how much money users are going to earn from product sales in the coming weeks, normally 3-4 weeks, based on their previous sales transactions. Then, it gives them 80% of the predicted amount of money in the form of a cash advance. One thing that online sellers must take note here is that whether they are using Instant Access or Instance Advance, Payability is the one that is actually giving them the money they need instead of the online marketplace. Because Payability disrupts the normal cash disbursement processes implemented by online marketplaces, users, of course, have to pay Payability for that. So, what happens here is that they are authorizing Payability to collect their actual earnings, profits, or revenues from the online marketplaces so they can pay Payability back.
Eliminates Dependency on Borrowed Money
Payability prevents online sellers from borrowing money from other people just to finance the operations of their online business. Relying on lending institutions or credit card companies is a very risky step because there is a possibility that they might not generate the amount of money required to pay the institution or company back. With Payability, there is no borrowed money involved since what is flowing is actually their own money which they have earned or will probably earn.