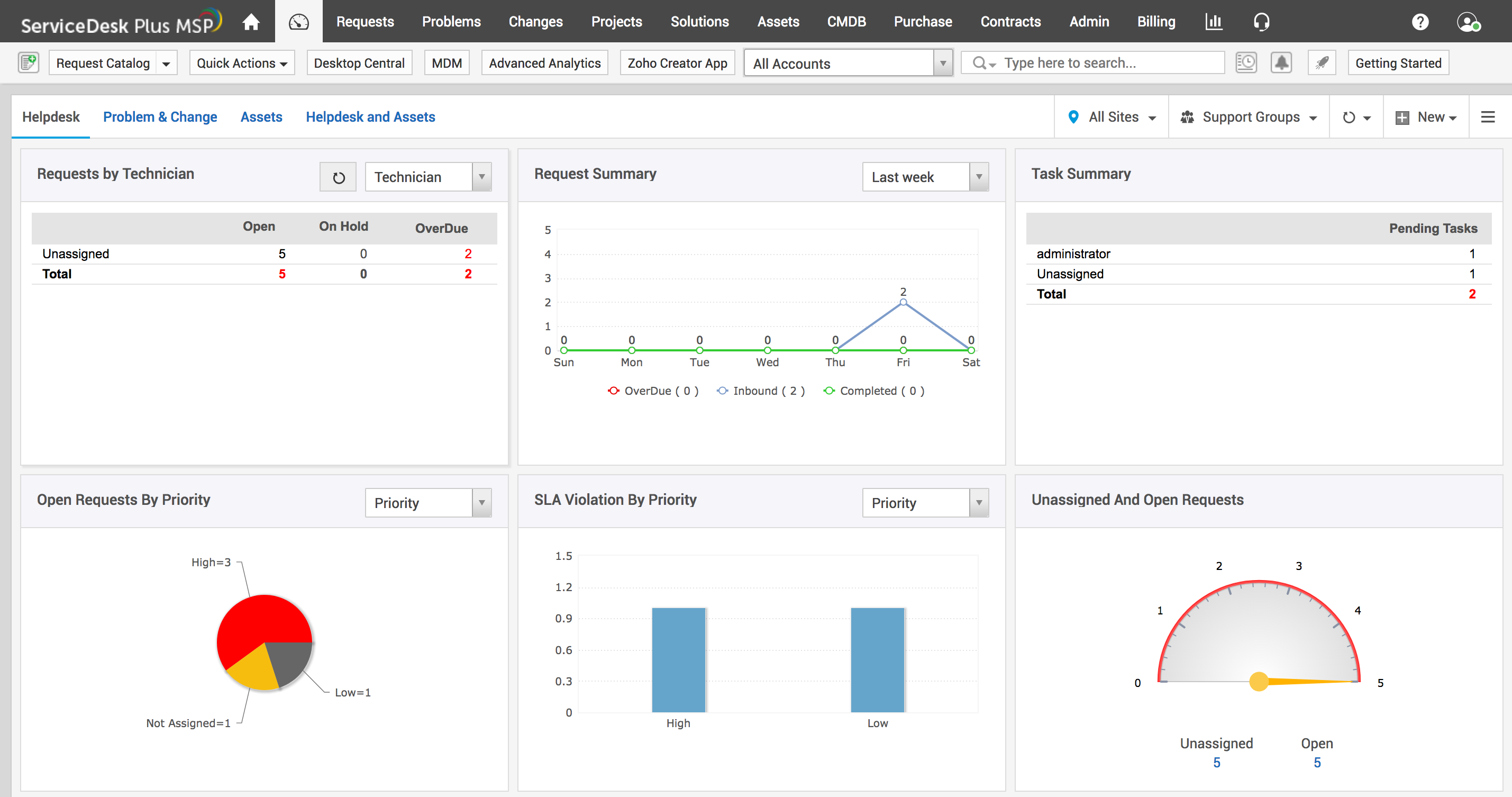 The main benefits of ManageEngine ServiceDesk are its accessibility on any device, best-practice ITSM workflows, efficient remote support, and enhanced management of sudden IT changes. First off, ManageEngine ServiceDesk works on any operating system and is fully mobile, so customers can easily access the service and also have a number of communication channels at their disposal.

Because of ManageEngine Service Desk's application of best-practice ITSM workflows, businesses can improve the service they provide to their customers. The software lets users look through a knowledge base with a massive amount of articles, as well as use a web-based service portal where they can submit tickets and report incidents. Agents responding to queries can easily address and resolve problems, leading to customer retention and loyalty.

ManageEngine ServiceDesk users also get to assess the assets at their disposal, thanks to the software's asset management feature. It provides swift and dependable auto discovery operations, as well as scanning procedures that are agent-based. This, in turn, helps businesses easily manage abrupt IT infrastructure changes, which is something that is often not provided by traditional helpdesks. Even old and unused information can be stored by ManageEngine ServiceDesk, and users can access this from remote devices.

Finally, agents can respond to user inquiries wherever they may be, thanks to remote support offered by ManageEngine ServiceDesk. Agents can even make the software match their specific working processes by modifying specifications. Companies can also find out how agents measure up again help desk metrics by using ManageEngine to draft comprehensive reports.