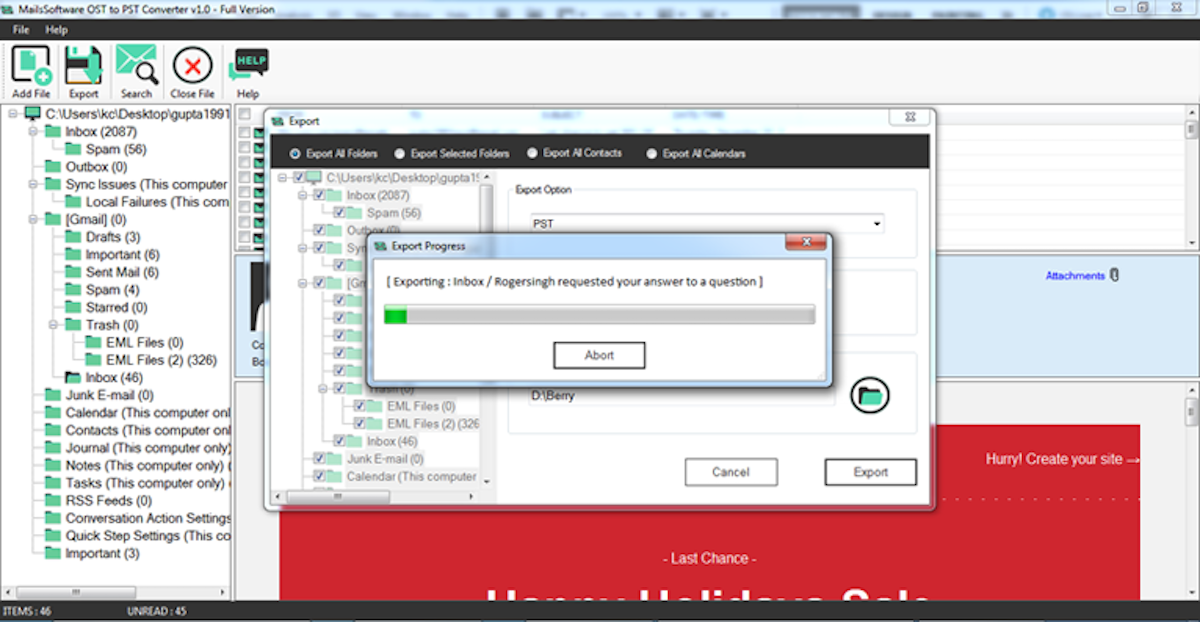 The main benefits of MailsSoftware OST to PST Converter are ease of use, file fidelity, and conversion speed. Here are more details:
Ease of use
Installing MailsSoftware OST to PST Converter is easy. Upon download of the software's demo version, users can easily install it without need for any advanced technical skills. The user interface is simple, direct, and unintimidating.
File fidelity
Users can rest assured that upon conversion, MailsSoftware OST to PST Converter retains the fidelity of mail data. Properties and folder hierarchies are retained even after conversion.
Conversion speed
The conversion speed is significantly faster because users just need to grab data from the .ost file and easily import into its MS Outlook version. Filtering data is significantly faster as users can use dates as a range filter.