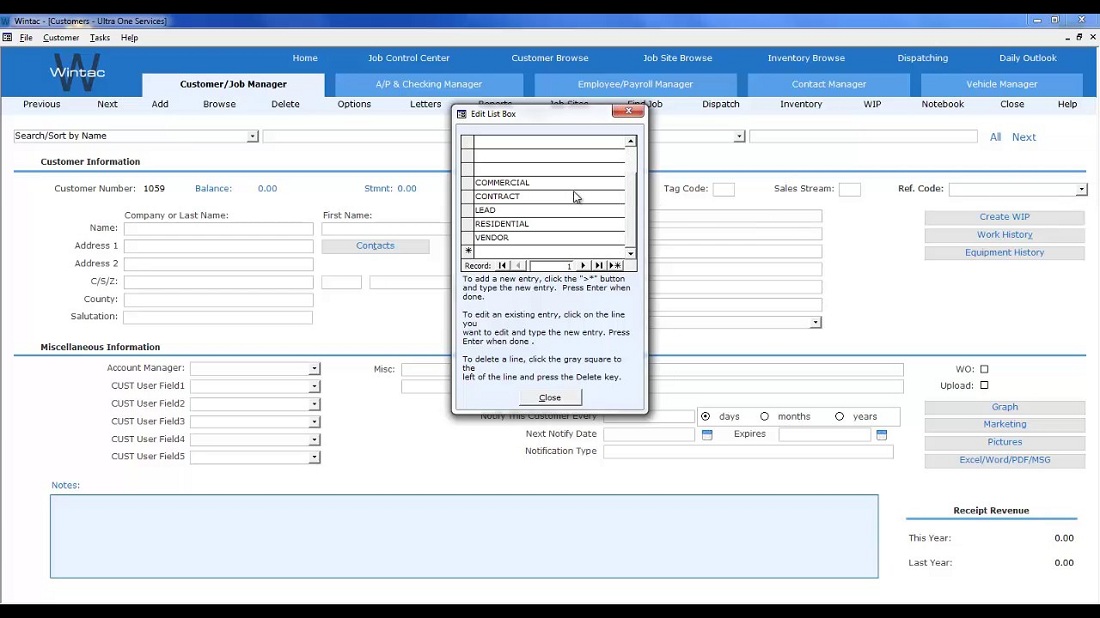 The main benefits of Wintac are its functionalities that are specifically created for service contractors, centralized platform that combines multiple capabilities into one software, and ease of use. Here are more details:
Service contractors specific
Wintac is an end to end business management solution that is created solely for service contractors. It helps them perform their tasks and processes a lot more effectively using only a single platform.
Centralized platform
Wintac is a software that combines various software's functionalities and features under one, comprehensive package. This means that it offers vast capabilities and features that other similar products lack such as full accounting features. With this, users no longer have to switch from a software to another over and over again since Wintac is capable of automating all aspects of a service contractor business.
User-friendly
While the platform is packed with tools and features, it still ensures that service contractors are able to easily use them. This user-friendly aspect combined with powerful features made it the software of choice by many professionals in the industry of field service to bring their businesses to their goals and beyond.