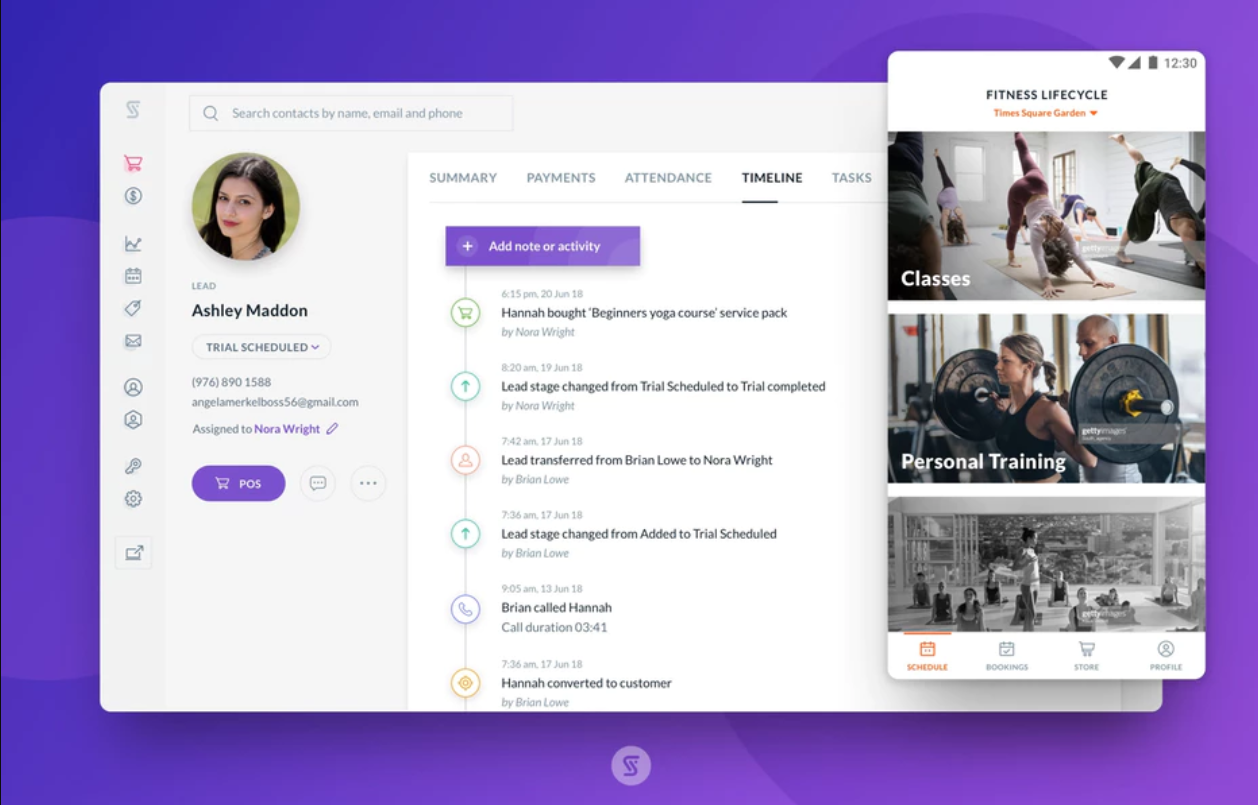 The main benefits of StudioYou are its ability to help business owners organize, retain, and acquire potential clients with minimal difficulty. Specifically, here are the advantages users can expect from the system:
Mobile Store Branding
StudioYou lets users convert potential visitors to customers in their store using their mobile device.
Lead Handling
The platform changes more trials and leads to members through tracking and pushing them further via the sales pipeline.
Promotion Generation
Users can generate promo codes for a limited time, which can be redeemed by visitors through the front desk or the online store.
Convenient Scheduling
StudioYou allows users to create one-time or weekly events, organize waitlists, book customers, and manage cancellations.
Attendance Management
The software allows users to keep track of appointments and class attendance; spot at-risk customers, and managing no-show individuals.
Point of Sale Creation
StudioYou enables users to generate sales, collate payments, send out receipts, and apply promo codes.
Auto-Payment Processing
The platform is capable of securing store card information, regenerate recurring payments, and collate online payments.
Date Notifications
StudioYou lets users add tasks with reminders and notifications then connecting them to customers or delegating them to a member of a team.
Customer Management
The software lets users keep track of book credits and expiration dates. In addition, it lets them cancel, edit, or pause a customer's membership.
Reporting and Analytics
StudioYou has the ability to analyze a user's lead data, customer data, sales, class performance, and membership.
E-Mail and Text Alerts
The platform helps keep customers engaged and informed through text messaging, e-mail, and push alerts.
Customer Tracking
The software allows users to better understand their customers by keeping track of their previous and current transactions and interactions.