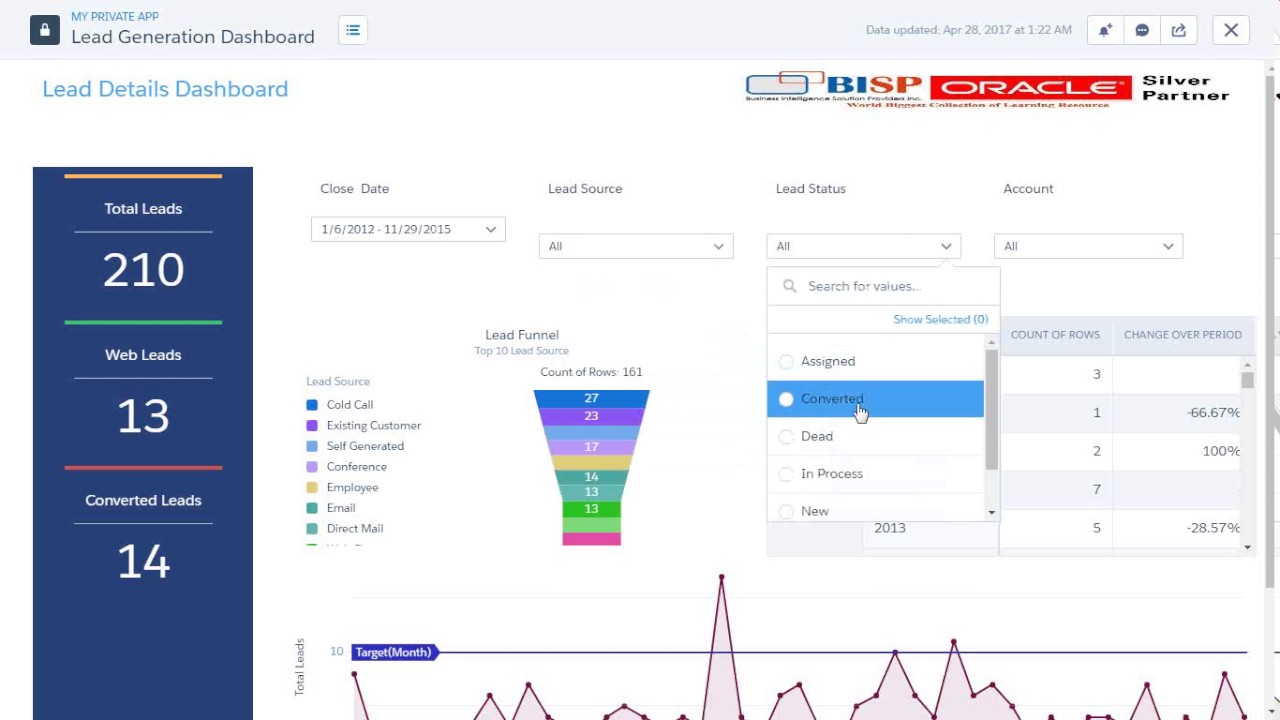 The main benefits of Salesforce Analytics Cloud are it leverages the vendor's vast cloud infrastructure, it helps you run analytics wherever and whenever you are online and it gives you contextual insights. Here are the details:
Built-in data analytics
Salesforce Analytics Cloud provides data analytics through an engine built on the Salesforce.com platform and offers a wide selection of advantages to its users. The system will work together smoothly with your business data system, more so when utilized with other Salesforce products that are easily compatible with each other.
Explore data anywhere
This tool allows you to simply check data from both external and internal sources. Dashboards and pre-built apps are there to assist users in looking at data, formulating a solution, assigning sales tasks, and close a service case. All these features are in one Salesforce ecosystem. It's also streamlined for data interaction using smart devices such as smartphones, tablets, and smartwatches.
Get contextual answers and recommendations
Analytics Cloud uses Einstein Discovery, which provides AI-powered recommendations, explanations, and answers. The tool immediately processes millions of data combinations to orient users about the causes and reasons for certain events. The tool also does predictions based on data. With these tools, your sales and service teams have access to contextual answers swiftly.
Access integrated solutions
Analytics Cloud's built-in integration with your Salesforce Sales Cloud and Service Cloud data makes data exploration in looking for trends and illustrating key performance indicators look easy. Lastly, the Einstein Analytics suite can come in different types which can adapt to any business. With this, users can easily find the app suited for their business and CRM data leverage.