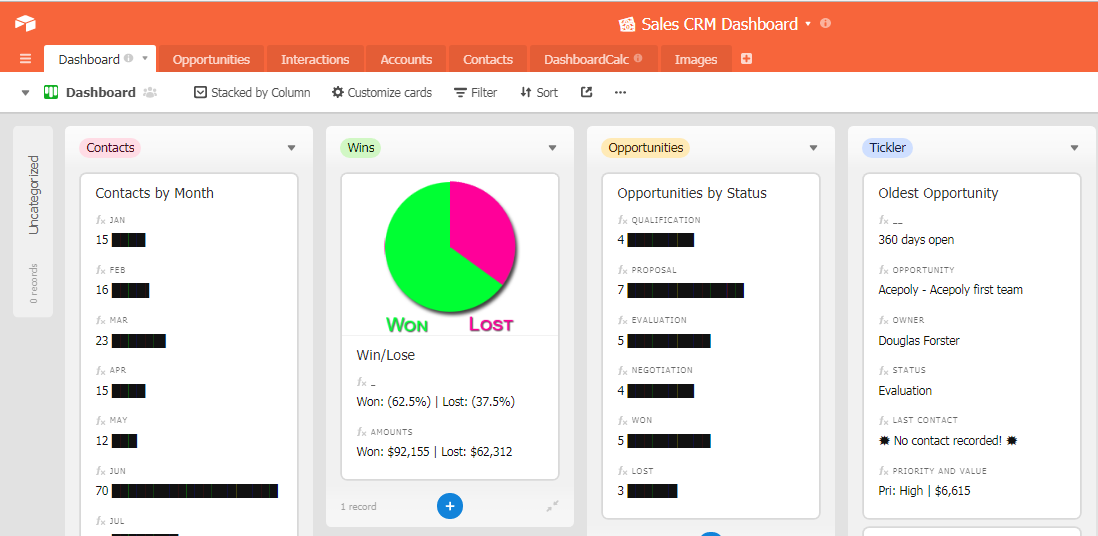 The main benefits of Airtable are its familiar collaboration space, simple-to-use interface, and customizable system. Here's more information about its advantages:
Familiar collaboration space
Utilizing a spreadsheet interface, Airtable makes it easy for anyone using Excel to adapt to the solution quickly, with little friction. The software features rows and columns that you can configure for basic to more complex relational database dynamics.
Teams will find the spreadsheet familiar including adding of notes, comments, records, and discussions. Airtable also offers advanced functionalities. The admin can set user permission levels to restrict database access. A user can be limited to read-only or given the right to edit or create a new database.
Simple to use
Users will find managing rows and columns simple with the use of drag-and-drop tools. They can change the order of data, hide fields, sort records, and other display customization quickly. Independently, users can have a personalized dashboard of the information they just need, even as other team members are accessing the same main database.
Customizable
Users can configure rows and columns. For instance, using it as a floor plan platform, they can change the table view. A table view can display ingredients, menu, and suppliers. The view can be reorganized in a way that is meaningful to users, whether they want to highlight dietary requirements, pricing, special courses or chef's notes for the day. The custom view can be shared with other users via a link or embedded in a website.