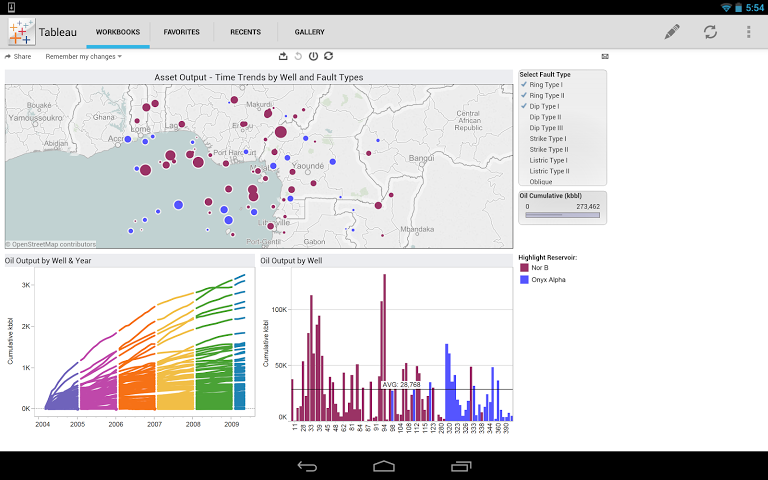 Tableau offers a host of benefits to companies that use it for their business analytics needs. To start, the app allows you to connect in seconds using any device, and to visualize and understand business data quickly and easily. The vendor boasts that this system is much faster than most other BI products.
The one thing that we cite about this software in our Tableau reviews is that, despite being a robust app, Tableau is very easy to use and you don't need coding skills. You can simply use the drag-and-drop interface to analyze data easily even if you don't have technical knowledge. Even lay users can create attractive dashboards, push them on a web browser or mobile device, and publish them in seconds.
You can use Tableau to analyze data of any type without restrictions. This BI system covers all types of data from simple spreadsheet info to complex databases. Users can decide how to merge queues to get more relevant insights. The application includes all conventional data analyzing methods and also offers its own unique figure interpretation mechanisms. The highlights of this platform are the automatic updates, notifications, and live connections that you can use to capture possibilities and trends, and schedule your operations smartly. Feel free to also check this Tableau review for more details on advanced features of this solution.