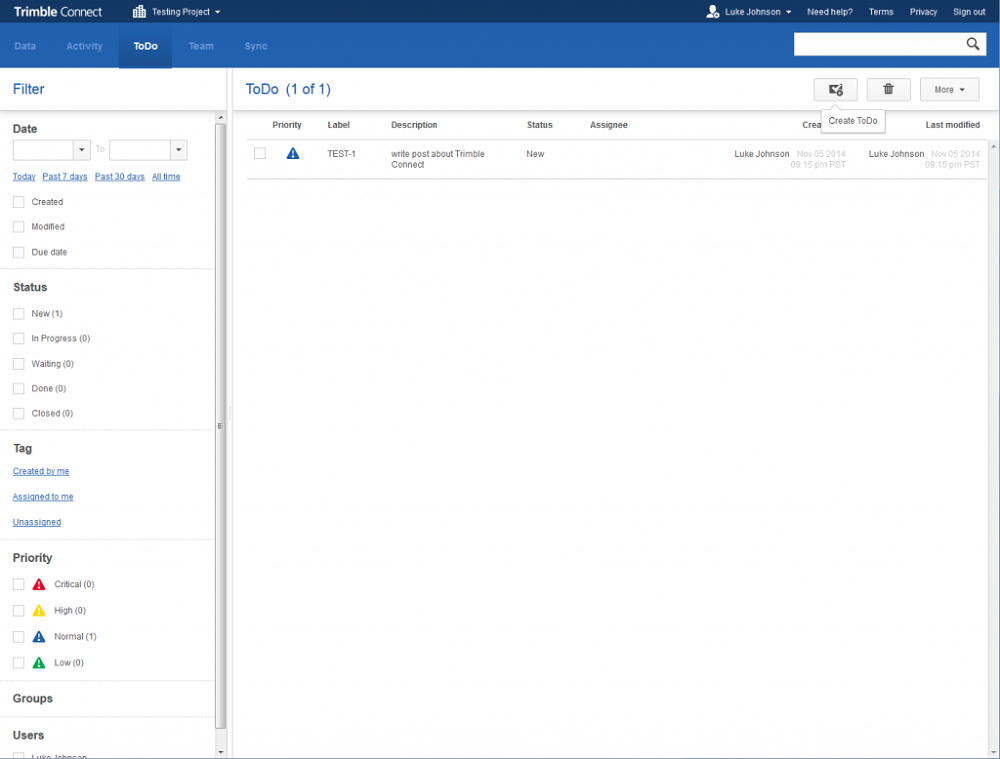 The main benefits of Trimble Connect are its wide range of tools that allows various ways for different people to collaborate on a project, features that help reduce errors, and mobile optimized apps. Here are more details:
Comprehensive collaboration tools
Trimble Connect is meant to streamline collaboration among AEC industry professionals. There is a wide range of features that allows project stakeholders to manage, share, and comment on project drawings, pictures, 3D models, and documents. The system aids in reducing change orders, saving time and quickly reaching consensus through real time sharing of coordinated project details and contributors. The system also makes good use of mixed reality technology to accelerate workflow, taking 3D content from the screen and bringing them into the real world for enhanced 3D design coordination, collaboration, and review as well as project management.
Minimize errors
By bringing together information, people and technology, Trimble Connect not only allows the faster and easier accomplishment of the project, but it also ensures that errors are kept at a minimum. This is achieved by enhancing communication and collaboration between local and remote stakeholders.
Mobile friendly tool
The system comes with a mobile app as well which is easy to use and is designed for professionals that are currently working from their desks such as those that are in a remote environment, attending a meeting, or working in the field. Through its one-click access, users can obtain information essential for completing errands that are assigned through the desktop or web version. Project details can also be stored for offline use which can be used to create or modify tasks since data will be automatically synced once the connection is available again.