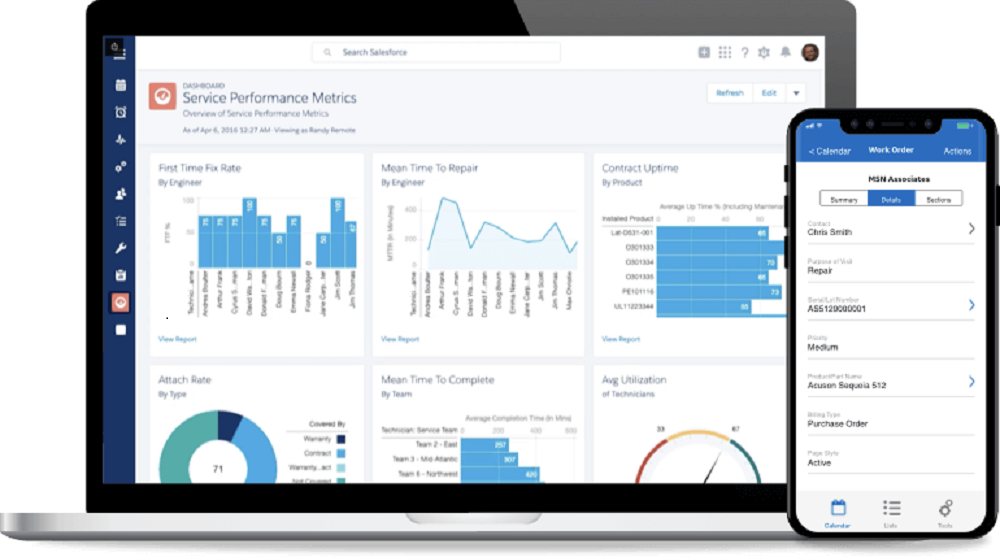 The main benefits of ServiceMax are its connected field service, capabilities that simplify processes, customer support that you can always rely on, and mobile applications that allow you to work even when you are on the go. Here are more details:
Connected Field Service
The Connected Field Service approach of ServiceMax makes the process of dispatching qualified personnel to address customer concerns before they turn into big issues easier. ServiceMax users can view their client's service contracts, equipment health, and warranties.
Moreover, the platform uses the Internet of Things connectivity that allows users to receive more important data including their customers' assets. With this connectivity and data, ServiceMax users are able to identify the technicians with the right set of skills and knowledge to address a client's concern and equip them with materials and tools needed to solve the problem.
Simplify Processes
With the capabilities of ServiceMax, users can simplify their processes and deliver results. The software enables businesses to concentrate on different aspects of their operation such as tracking entitlements as well as installed base, managing work orders, and keeping effective collaboration between employers and customers.
Reliable Customer Support and Mobile Applications
ServiceMax users have described the platform's customer support as excellent. The vendor is always ready to offer expert assistance as well as solutions to users who need it. Moreover, the system comes with mobile web applications that allow users to access a wide array of capabilities wherever they are. The mobile application helps teams become more productive.