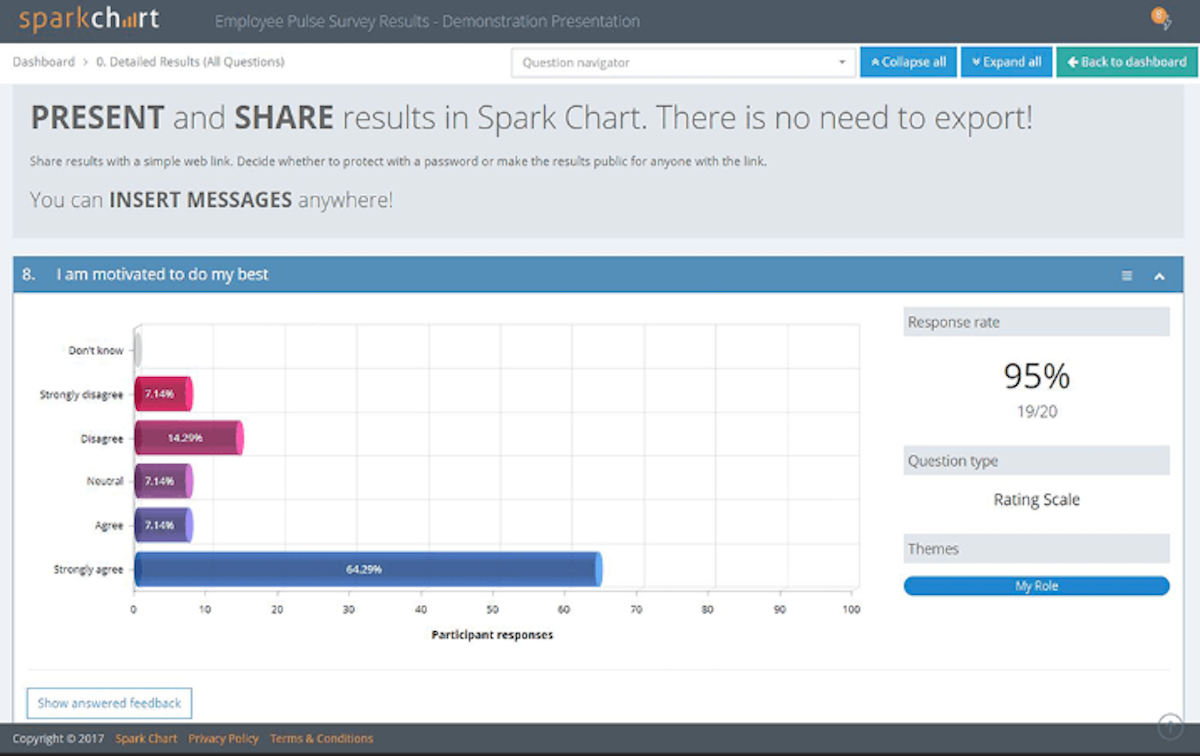 The main benefits of Spark Chart are improved productivity, expanded customization, automation, and collaboration. Here are more details:
Improved Productivity
Spark Chart offers ready-to-use survey templates created by design experts. Surveys can be done in an instant as templates are available in a click. As surveys can go live faster, productivity is significantly improved.
Expanded Customization
Spark Chart offers tools that allow for expanded customization with options that allow for the use of a company's own logo, headers, footers, colors, emails, and messages.
Automation
Spark Chart allows its users to use Logic when it comes to automation. Logic enables its users to change survey components based on answers. It can hide selected content and redirect participants to a specific URL once done. Users can also utilize Zapier for workflow automation and integration with more than a thousand applications.
Collaboration
Spark Chart allows projects with multiple members and team players. Members can work together and share their projects with each other.