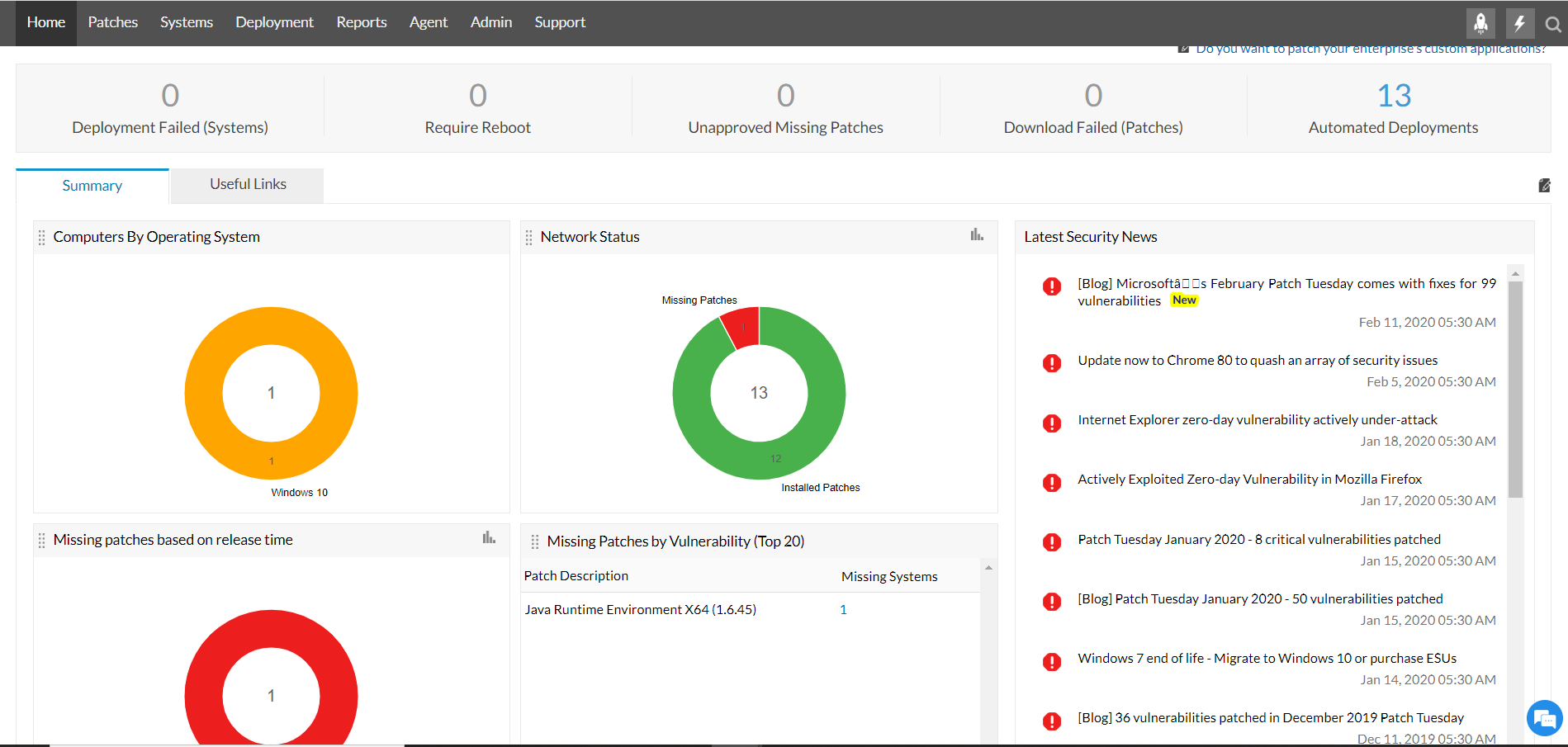 The main benefits of Patch Manager Plus are ease in automation, improved security, increased workflow speed, and prime customization. Here are the specific advantages that users can expect from Patch Manager Plus:
Easy Automation
Patch Manager Plus makes automation easy. It makes it possible for all patches to be deployed in just a click together with more than 700 third-party apps. Automation involves not just the deployment aspect but the scanning, assessment, and reporting phases as well.
Improved Security
Patch Manager Plus deploys a mechanism that allows for continuous patch update without breaching security protocols and policies. For Windows 10 PCs, it can take on tasks with update features and tools without causing any lag in the workflow. All systems can be secured and stable at all times.
Speedy Workflow
Patch Manager Plus significantly improves workflow by allowing users to automate all functions. With its patch tools, automation can be done even with test groups. It has a specialized program that can decline unnecessary patches to avoid workflow disturbance. Hence, productivity is continuous and consistent.
Customization
Tools for the enhanced customization of patch deployment are available. All can be tweaked and adjusted depending on one's business needs. New patch policies can take effect in just a click.