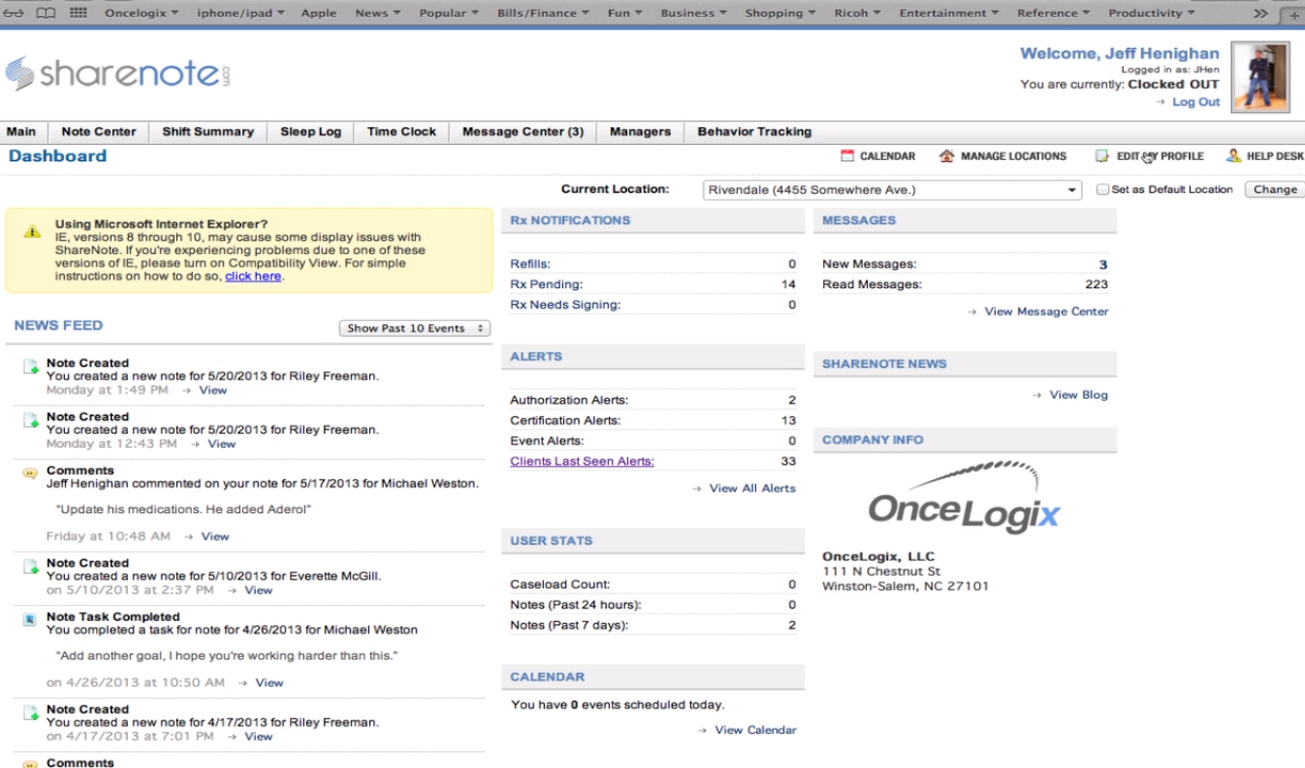 The main benefits of ShareNote are its ability to streamline processes, billing process automation, generation of bills for clients, and its multi-location support. Here are more details:
Streamlines Processes
ShareNote helps healthcare facilities become more effective and productive. It comes with a centralized system where services are stored and notes are placed. It also generates performance reviews of each staff as well as notes that show your staff's electronic signatures. Every note also includes the credentials of your staff and is print-ready. With this capability, you can review notes in less time.
Automates Billing Process
ShareNote features a direct billing system, which is one of the platform's interesting capability. It lets users directly bill insurance payors, correct denials quickly, and increase the paid claim interest if necessary without breaking a sweat. Also, it makes the process of insurance claim verification easier.
Generates Bills for Clients
In addition, the software features billing codes which help in making sure that the bills generated for each client are correct. The billing codes are added on the printed service/shift notes. The system will only choose and use the notes with the right and matching billing codes in generating bills. This capability allows users to generate accurate bills in less time.
Features Multiple Location Support
ShareNote offers multiple location support which helps users manage several different sites easier. Also, with this capability, you only have to make a single login in order to access imperative client records as well as employee information from various locations of their practice. Therefore, you do not have to spend a significant amount of time, cost, and effort traveling from one place to another.