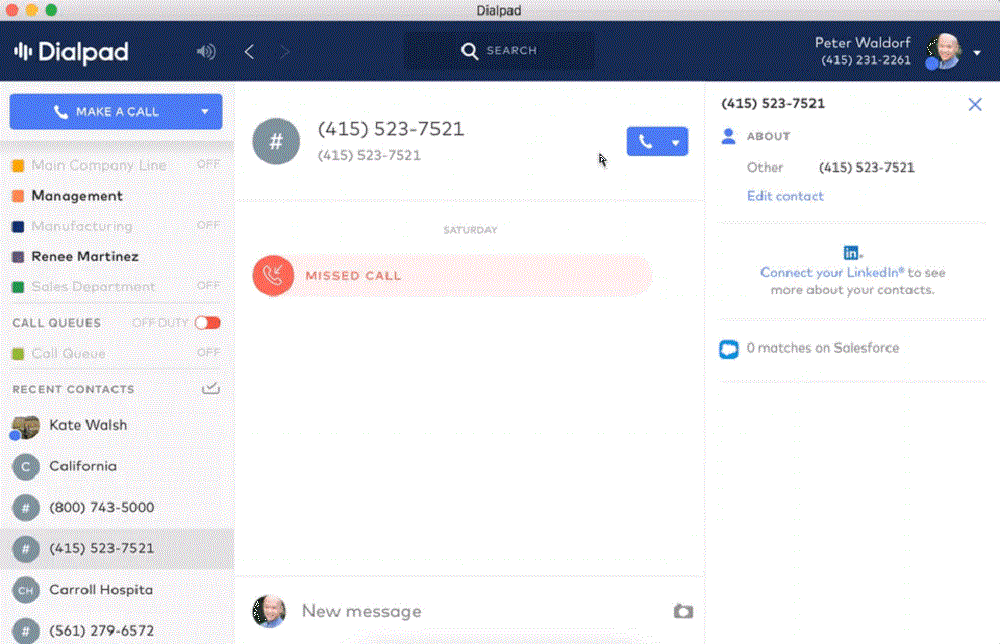 The main benefits of Dialpad are its cost-effective and highly innovative phone system, incredible features such as call switching and video calling, which make communication seamless and more efficient, and useful integrations. Here are more details:
Affordable and Highly Innovative Phone System
The efficiency of departmental communication can affect the overall productivity and performance of an organization. However, acquiring a unique phone system that can aid in the process is sometimes quite expensive. Dialpad is a tool designed to give businesses an opportunity to acquire a highly innovative phone system that comes in a price that won't break a bank and help your workforce connect with each other and make their work faster.
Seamless Communication with Incredible Features 
Dialpad offers a number of incredible features that businesses and teams will find useful. The software allows its users to make calls through numerous different carriers or Wi-Fi, making it possible to connect with employees from anywhere in the world. If a remote employee needs technical assistance or needs to see how a certain thing is done, businesses can use the software's video calling feature to give instructions in a much effective way. The software also comes with a call switching feature. This allows users to shift calls from a desktop to a smartphone or tablet or from a certain carrier to another without having to deal with any interruption.
Useful Integrations
Dialpad has useful integrations, some of which can help you acquire insights from your voice communications or text messages. This allows you to determine any issues that may affect your business and fix it as early and as fast as possible. The platform also supports mobile devices, allowing users to communicate through group chat or personal messages.