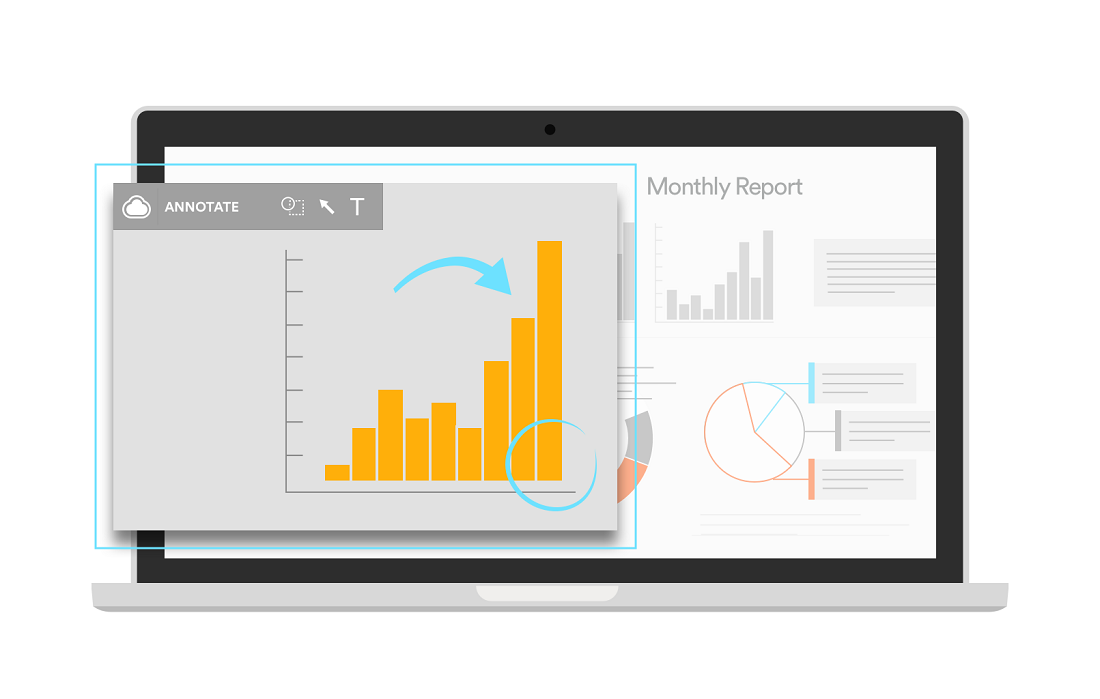 The main benefits of CloudApp are its tools for capturing, editing, and sharing visuals, screenshots, capabilities that result in improved communication and collaboration, security features, and deep analytics. Here are more details:
Capture, edit, and share tools
CloudApp is a software that can run in Windows and Mac OS X platforms and is equipped with a plethora of tools for capturing, editing, and then sharing visual materials. Visual search is a feature that utilizes machine learning tech, which enables users to easily look for various things like colors and texts within images. There is a dashboard as well that simplifies personalization of content to suit clients' needs and preferences such as videos, images, and GIFs.
Enhanced communication and collaboration
The system has enterprise features, which give users visual communication tools that improve communication with customers, clients, and co-workers. Examples of said communication tools are custom banding, security and control, analytics, and team management. Thanks to these, cross-team collaboration become more engaging and easier. Policies for ensuring security can be created as well.
Secure
CloudApp puts a big emphasis on security by providing various protection features. It employs multi-layered security using 2-factor authentication, custom SSL, 256-bit SSL, and even self-destruction based on expiration time or view count. By providing control access and secure sharing, users are given total control over privacy. Sensitive information is also kept safe by the system by always informing the organization about the users currently on the platform.
Advanced analytics
There is an advanced analytics feature provided by the system as well. It gives users necessary insights helpful for maintaining control such as the people who viewed and shared within the system and where they currently are.