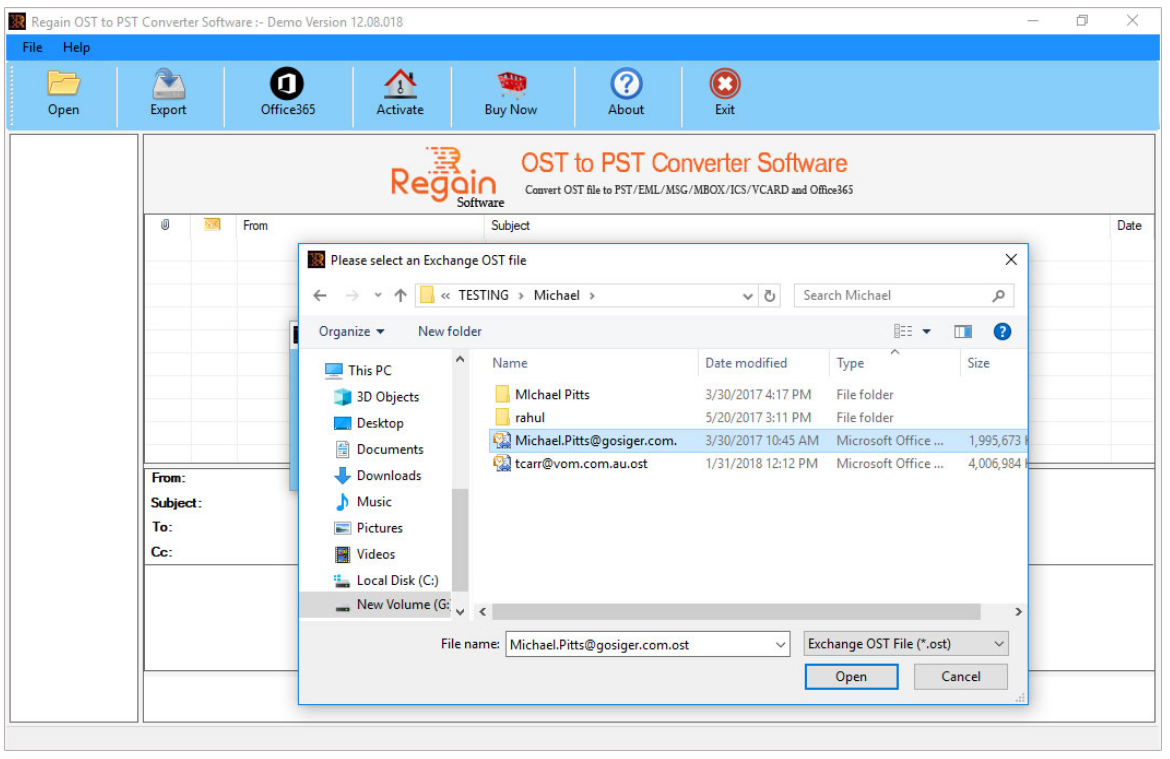 The benefits of Regain OST to PST Converter is its reliability in converting OST files into PST format quickly and easily, multi-conversion option, bulk conversion, and corrupted OST file handling. Specifically, here are the advantages users can expect from the system:
Multi-Conversion Option
Regain OST to PST Converter is an excellent solution in converting OST files into PST format. The software has the ability to convert minute details like calendar items, attachments, entries, and contacts. It is capable of converting them into PST with zero integrity problems or loss of data.
Bulk Conversion
The software can convert OST files in a short period of time. It lets users select their Exchange OTS data by bulk (regardless if it involves hundreds of folders an files) and seamlessly converting them to PST in one process. Users will not have to worry about converting files one by one as Regain OST to PST Converter lets users select the files they intend to convert. Users are not obliged to include useless OST files and folders during the process of conversion.
Corrupted OST File Handling
Lost OST files as a result of corruption can be extracted and converted with the software. In addition, the convenient tool can easily convert OST  files with zero accuracy problems. Regain OST to PST Converter can export even highly corrupted OST files within the hard drive and turn them into usable PST files in its original structure and form without any damage.