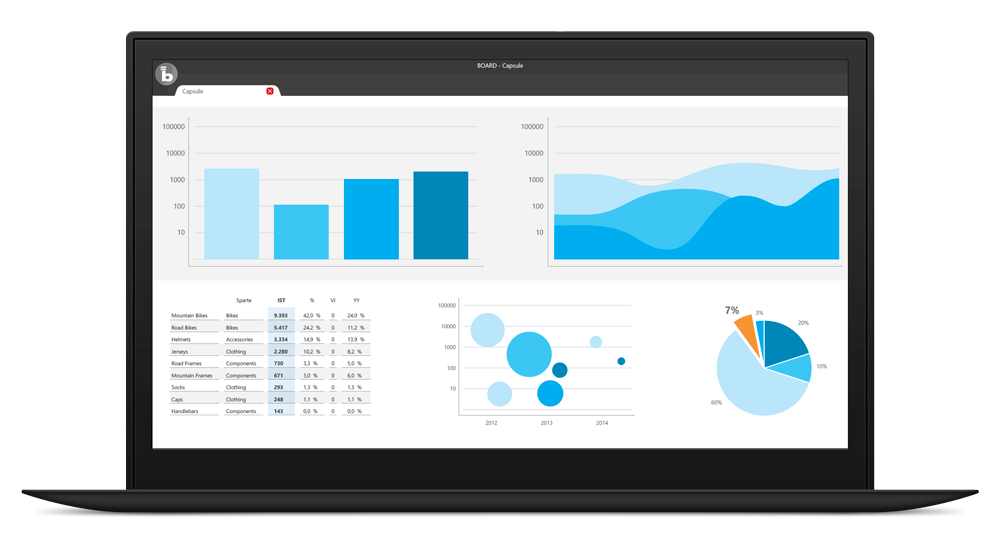 The main benefits of Board are its powerful amalgamation of features, smooth package, and intuitive user interface. It runs powerful business intelligence (BI), corporate performance management (CPM), and other related processes in a fast and secure way. With it, extracting and analyzing data will become more convenient and less stressing to the eyes.
Business Intelligence features include multi-dimensional analysis, dashboarding, workflow controls, reporting, and ad hoc querying. It also includes planning tools, budgeting tools, and forecasting. All of these are geared towards profitability analysis. Board allows its users to track and manage performance ensuring smoothness of operations to make an organization continuously profitable and relevant in the market.
Board simplifies users' data interactions. With simplified yet powerful search capabilities, users can now perform in-depth data discovery tasks more conveniently. It is programming-free meaning it allows non-tech-savvy users to run complex operations without the need for coding know-how. The functionalities can be employed in various management operations such as HR, Supply Chain Management, and Marketing among others. All operations can then be tracked and managed under a single hub making it easy for key personnel and decision-makers to get a handle of the state of affairs and drive their organizations into the future.