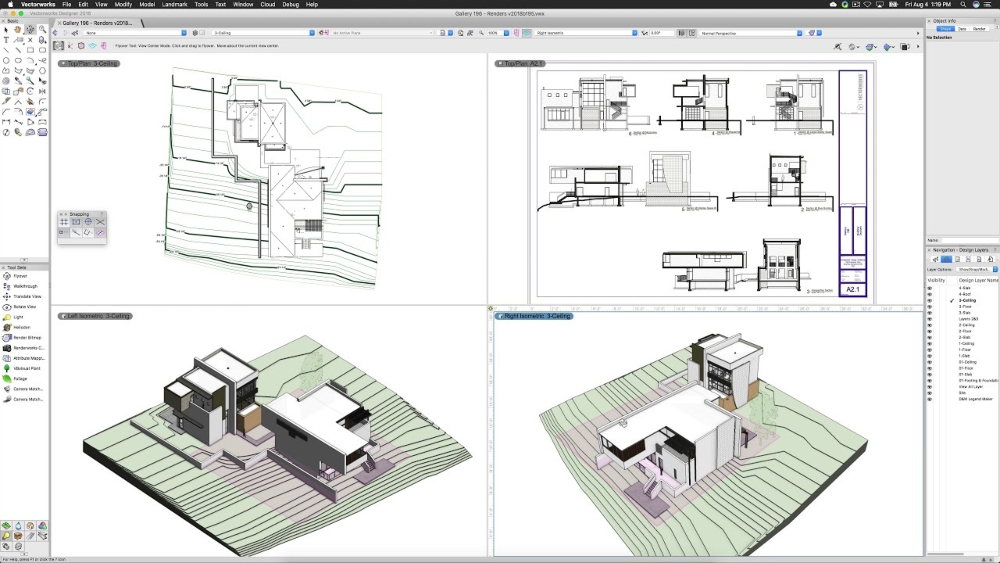 The main benefits of Vectorworks Architect are its industrial tools, its cross-platform software, and its compelling designs.
Both the users creative process and their final output is refined by Vectorworks Architects, thanks to the software's industry-standard modeling tools. All of this can be accomplished without any drastic change to a work process that may already be in place.
Whether the user is on a Mac or Windows, Vectowroks Architect is sure to work. This makes collaboration possible even if team members are on operating systems that are different from one another, since they can still work on the same interface and file.
Even if it is just one platform, Vectorworks Architect supports  a varied selection of file extensions. Its robust interoperable capabilities can save and open files in the IFC format, as well as DWG and PDF formats. SketchUp and Rhino can also both be imported and exported. A design selection that is expansive can be explored with the software and information can be gathered from a wide number of sources
Eye-catching and intricate 2D and 3D graphics can be created with Vectorworks Architect. Its use of Renderworks allows users to communicate, document, and design idea and concepts for their clients.