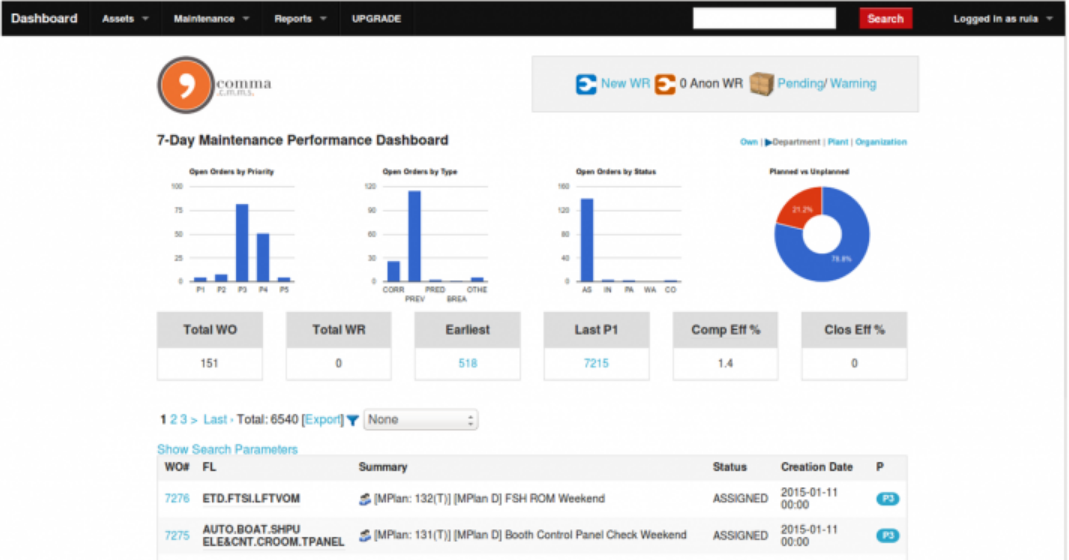 The main benefits of Comma CMMS are its Open-source architecture, customizable user permissions, and reliable work order module. Here are more details:
Open-Source Architecture
Comma CMMS is an open-source solution which means it can be tailored and configured to match the requirements of any business. Also, it includes an Open API which means businesses can easily create custom third-party integrations. It enables users to seamlessly integrate third-party field tools without a struggle. These integrations make it easy to create work requests based on the current situation in the field.
Customizable User Permissions
In addition, Comma CMMS includes an inclusive suite of user-group permissions that enable users to control systems options with ease. The user permission settings enable users to tailor their systems to specific requirements. This puts business owners on top of every activity that is related to their assets.
The best part is that Comma CMMS is a cloud-based solution which means it is accessible from any device.  It automatically adjusts based on the screen size of the device being used, thanks to its responsive technology.
Reliable Work Order Module
Better still, Comma CMMS includes a reliable work order module that is designed to simplify the creation of work orders. The module makes it easy to manage workflows and maintain logs for quick retrievals. Even better, it is a breeze for users to add email notifications, recommended tasks, and other documents that streamline the entire process.