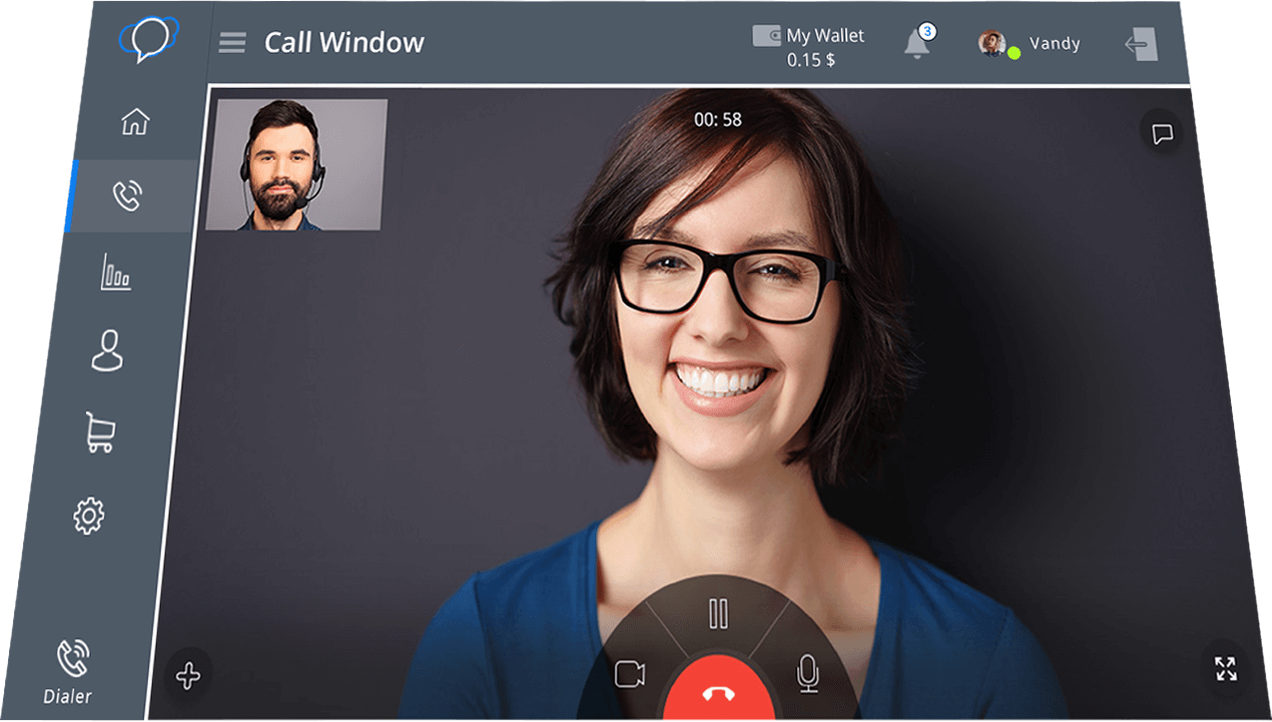 To start, you can connect with your customers in real-time via screen sharing, audio calling, video chat and more on your company website and mobile application.
Fast Setup
You can quickly install and customize this software without the need for coding or hardware. Simply copy and paste the snippet in your app or website to service your customers. Your customers can initiate the audio or video with a single click.
Improve Customer Support
Most companies offer online customer support via email or tickets. But these processes are slow and not in real time. KloudTalk enables you to respond quickly to your customers and provide immediate assistance. Thus, this application enables your business to provide a delightful customer experience.
Real-Time Feedback
By providing real-time response and getting instant feedback, your company can get deep insights on what customers feel about your brand. You can track all conversations and data to make the right decisions to improve your products and services. Your agents can get immediate information on customers' issues and they can quickly resolve them.
Convert Website Visitors into Customers
KloudTalk enables you to convert your inbound online visitors into profitable customers. You can provide live audio/video assistance to connect with your website visitors and fulfill their needs. Visitors need not spend a lot of time on your site to learn about your offerings. You can quickly intercept them and provide the needed information to convert them into buyers. Plus, your outstanding service can help to boost the retention rate because customers are sure to remember the amazing experience on your site.
Cover all Customer Calls
All customer calls are  important and you can ensure you do not miss any call even if  you are offline or closed for the day. KloudTalk facilitates this as you can land customer calls on your mobile app or website to any number in the world. So your agents can get customer calls on their mobile even when they are offline.
Call Transfers
Your support agents can easily transfer calls to other teams and agents. This feature can help your sales agents to upsell and cross-sell to existing customers on your site.