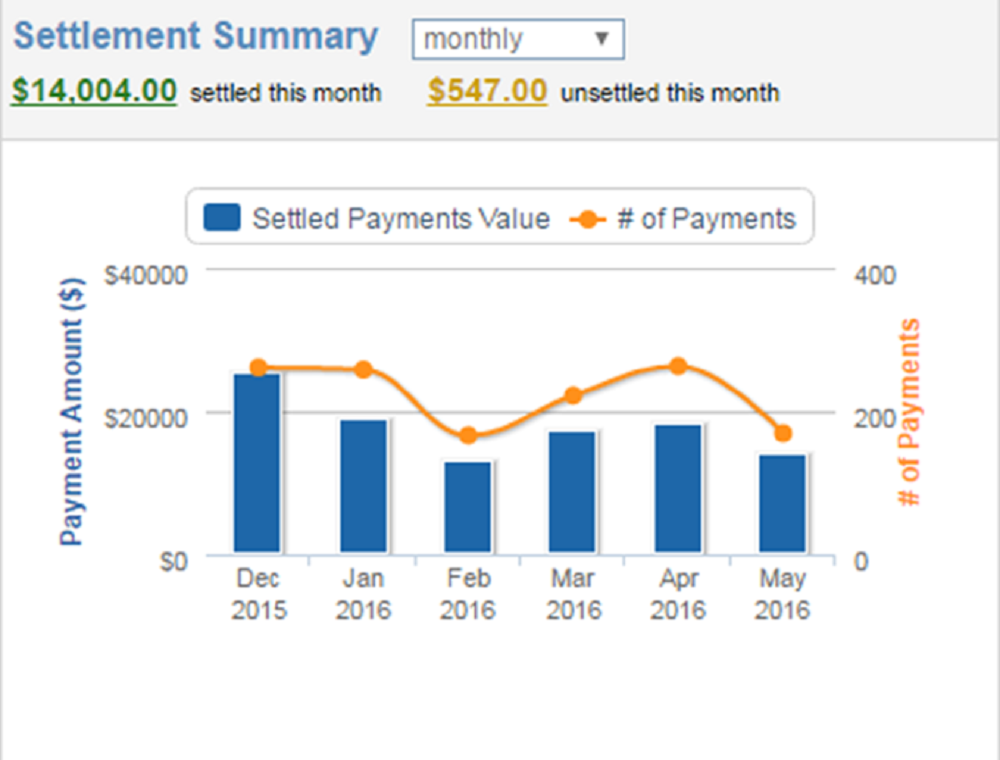 The main benefits of PaySimple are its rich features for aiding users in payment-related tasks, its easy-to-use and easy-to-setup feature, and its online booking and calendar functionality. Here are more details:
Comprehensive payment solution
The system is a secure platform where businesses can collect and process payments, generate invoices, and manage customer relations. PaySimple allows the acceptance of ACH e-checks, debit cards, and credit cards which makes for an easier and more convenient way of letting clients pay the way they want. There is also an option in for a faster payment processing in which customer can log in to a portal which comes with the sent email and they can directly settle their payments from there.
User-friendly
PaySimple is a cloud-based billing and invoicing system that its users will find very friendly. Its dashboard provides a quick overview of information with regards to the company's business billing such as pending, paid, and overdue invoices. Each customer, together with the relevant details about them like banking information and saved credit cards, is easy to monitor. Every time an invoice gets generated, users are able to append more customers and services or products, and then the information entered will be saved again for the future.
Online booking and calendar
PaySimple is equipped with an online booking tool, which allows for more opportunities to showcase the business' services and staffs, resulting in more business generated. There is also a calendar app that can be used for aiding users in their time management. In a single calendar, all the users' and their staffs' appointments are shown. They can also set lead times and block personal times.