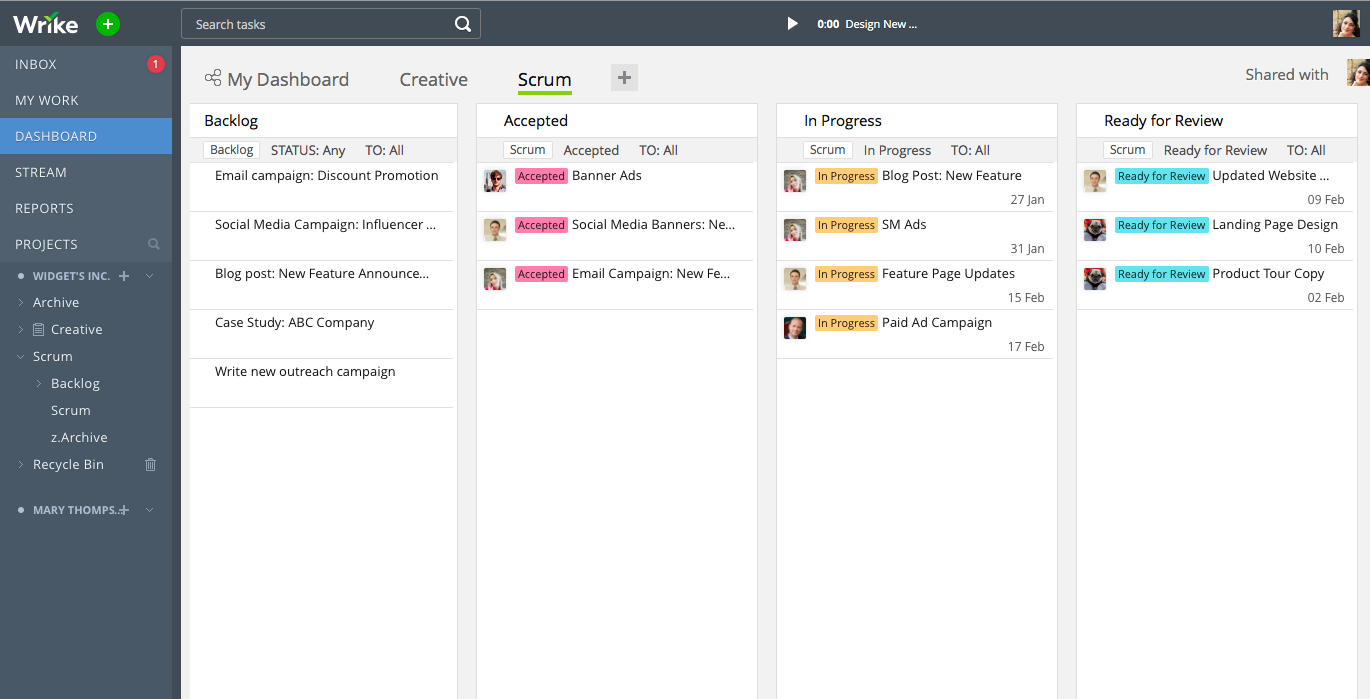 The main benefits of Wrike Event are its optimized calendar, centralized location for collaboration, and robust task management. Here are more details:
Optimized event calendar
Wrike calendar can manage all the important events for the users that will be held next month, next quarter, or next year. This shareable calendar is updated in real time, which means that all involved members viewing it will be kept in the loop about the latest important updates of the event. Wrike also ensures that calendars are organized for better viewing. As such, several calendars can be grouped together according to various criteria such as industry or region. They also help users in quickly identifying tasks through its color-coding feature that distinguishes them by departments or categories.
Multiple supplier collaboration
There is a single, centralized location that allows for seamless collaboration between the event organizers and multiple suppliers. There is no limit on how much supplier contact information can be entered into the system, which could enhance communication and collaboration between users and suppliers. All the important tasks and elements for delivering a successful event are also being monitored here. Through this, both members of the team and third parties involved are informed of the latest updates.
Ideal task assignment
Wrike Event allows users to get a clear picture and definition of the required tasks and that could help them in choosing the right person for the job and the optimal date/time it should be finished. The content of the tasks can be edited easily through the Live Editor tool. There is also a feature in the comment section that allows a person to mention another person and the latter would be duly notified. With the communications being on a record, information becomes easier to find whenever they are needed.
Future events ready
The created tasks, projects and folders can be turned into a template, which allows them to be reused for future similar events. It is a time-saving feature that is also flexible enough so that users can customize the template to cope with the new and updated features of the future event it will be used for. Also, Issues that are potentially damaging can also be spotted and dealt with through the aid of Gantt Chart.