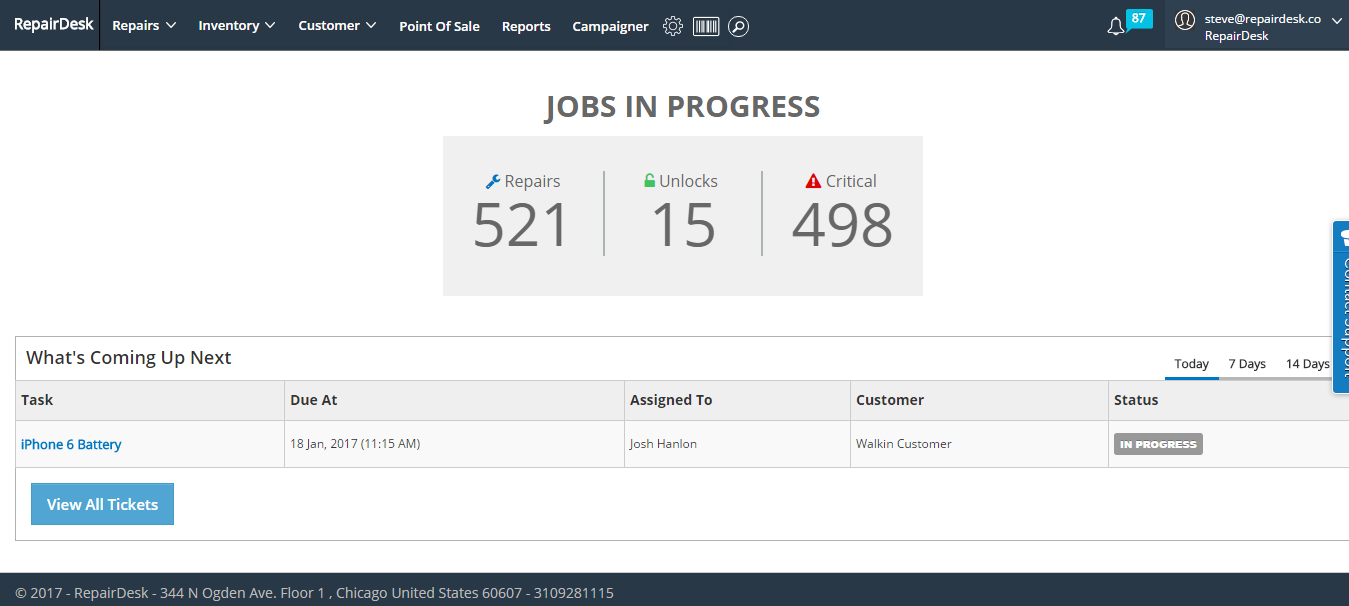 The main benefits of RepairDesk are its integrated POS system, automated SMS and email alerts to your customers, extensive reporting and analytics services, and multi-store management capacity. Keep reading to know more about each of these benefits. 
Integrated POS System
RepairDesk is a POS system that integrates a dozen tools and services into a single yet comprehensive platform. Not only will you have the means to track job orders, manage your inventory, process and resolve tickets, but you'll be able to take care of the HR and marketing aspect of your business too. 
Automated SMS and Email Alerts to your Customers
You can also check in with your customers, offer them discounts, or give them a regular repair status updates on their orders. The best part about this is that this can be an automated process. All you have to do is to set up messages and then fire them up as the circumstances allow it. This is important for engaging your customers and helping your business stay top of mind. 
Extensive Reporting and Analytics Services
RepairDesk can help you potentially improve your profits by sharing insights regarding your business. It can share your transaction logs, stock accuracy, and employee productivity so you can make better-informed decisions moving forward. 
Multi-Store Management Capacity
You'll be able to manage multiple stores from one central location as well. This way, you can make sure that all of your stores are accounted for and managed properly.