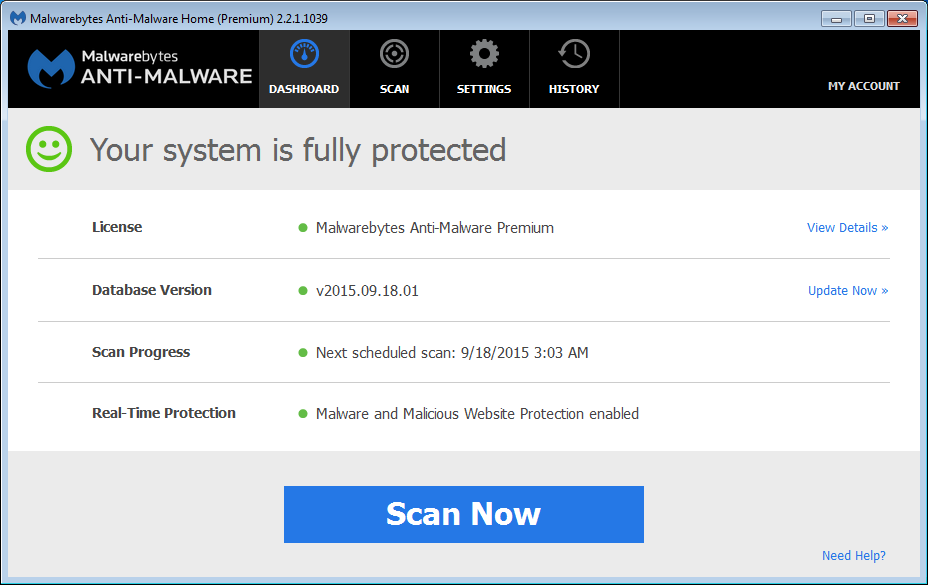 The main benefits of Malwarebytes include its sophisticated toolkit and ease of use. Here are the details:
Malwarebytes use of anti-spyware, anti-malware and anti-rootkit technology helps shield users from threats by removing viruses in real-time. Users can also be proactive by using the software's auto-scan feature to clean up the system.
Users can breathe a sigh of relief as Malwarebytes' state-of-the-art tools prevent files from being taken for ransom and locked. Comprehensive defense features take down both unknown and known ransomware.
Malwarebytes also has four layers of defense that wrap browser and software programs, preventing them from being taken over by infectious attacks.
Fake and infected websites are also dealt with, as Malwarebytes provides protection from malware downloads, contaminated advertisements, and hacking attempts.
Users also don't need to worry about lengthy scans that prevent them from working on their computer. The Hyper Scan mode allows them to perform quick and efficient scans, as well as to run other tasks while the scan is happening.
Separate antivirus services are no longer needed as Malwarebytes four layers of defense handles virus detection, prevention, and removal.