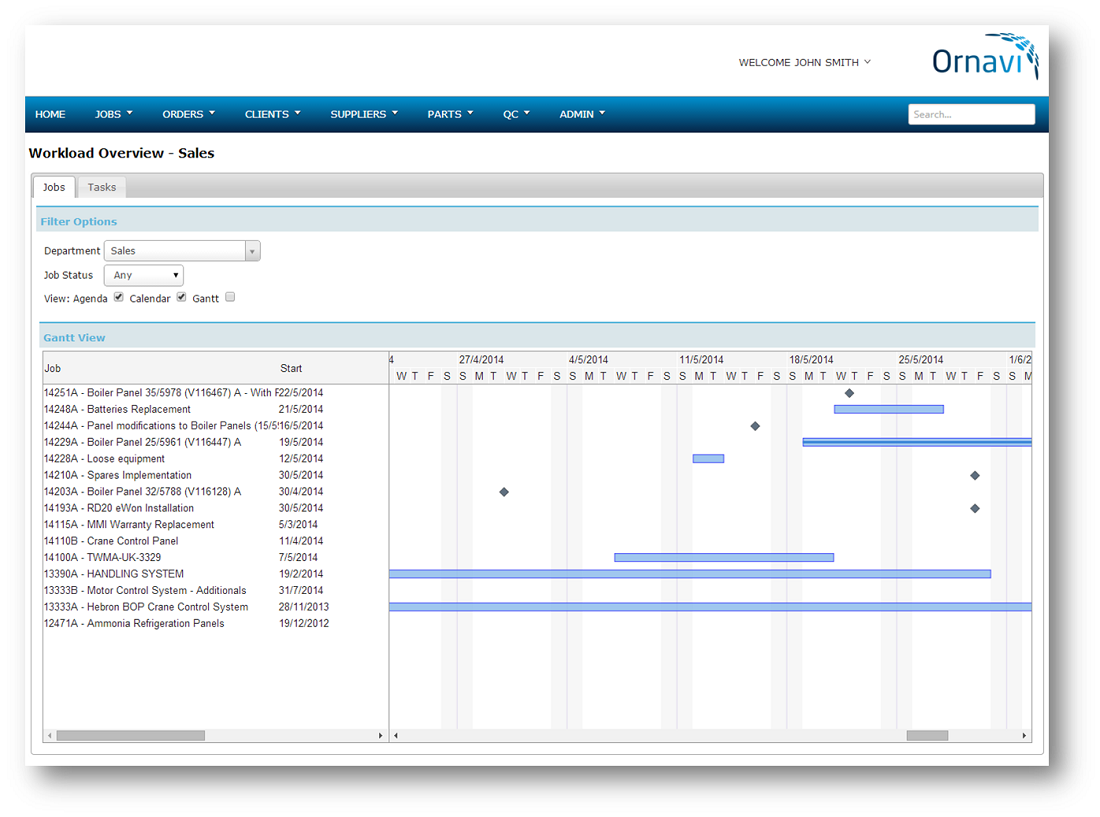 The main benefits of Ornavi are its comprehensive set of business tools, a wide variety of job management features, and the system's continuous improvement from its developers. Here are more details:
Business Tools
Business organizations are provided with a comprehensive suite of cloud-based business tools that aid them in delivering high-quality services. Ornavi also helps them in making informed, better decisions and driving them to their success.
Job Management Features
Ornavi is a powerful platform that is equipped with tons of flexible job management tools that can help users in handling purchase orders, monitoring inventory, recording expenses and time, and many more.
Continuous upgrade
Ornavi is being regularly improved upon, with new modules being added to further enhance its capabilities. This means that its ability to aid businesses in reaching their corporate goals within a shorter period is boosted as well.