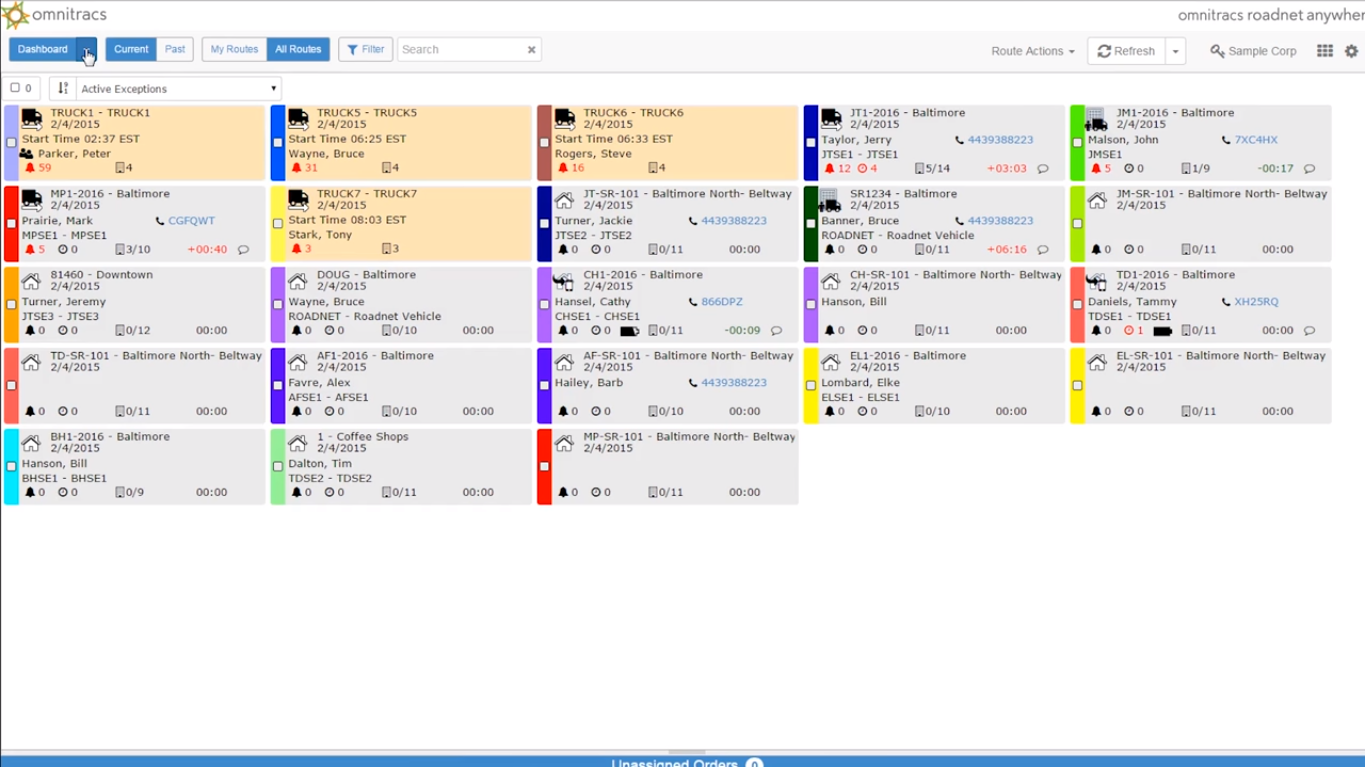 The main benefits of Omnitracs Roadnet Anywhere are its ability to store different routes, its intelligent routing feature, its flexible routing capability, the accurate traffic data it provides, the suggestion tools, and the reporting features.
Storing of Multiple Routes
Omnitracs Roadnet Anywhere can send their fleet to different routes at the same time since the software can build and store numerous driving routes. This saves users time because they do not have to repeat the process every time, thus increasing their efficiency.
Intelligent Route-Setting
When creating routes, Omnitracs Roadnet Anywhere takes into account the business hours and favored delivery receipt times. This allows fleet owners to foster better business relationships and makes sure that drivers can deliver their cargo when they arrive at their destinations.
Flexible Route Building
Omnitracs Roadnet Anywhere users have full control over their routes. This means that they can adjust them whenever needed and ensure that their vehicles are suitable for the roads they have mapped out.
Spot-On Traffic Data
With Omnitracs Roadnet Anywhere, you can deliver customers' goods within an agreeable timeframe. This is possible because the application looks at historical traffic data before building routes. In the end, your drivers can avoid traffic jams.
Reporting Tools
How your chosen routes affect your delivery operations and revenues are something that Omnitracs Roadnet Anywhere can answer. The software has a built-in reporting suite that lets you analyze and compare your new and old routes for further optimization.