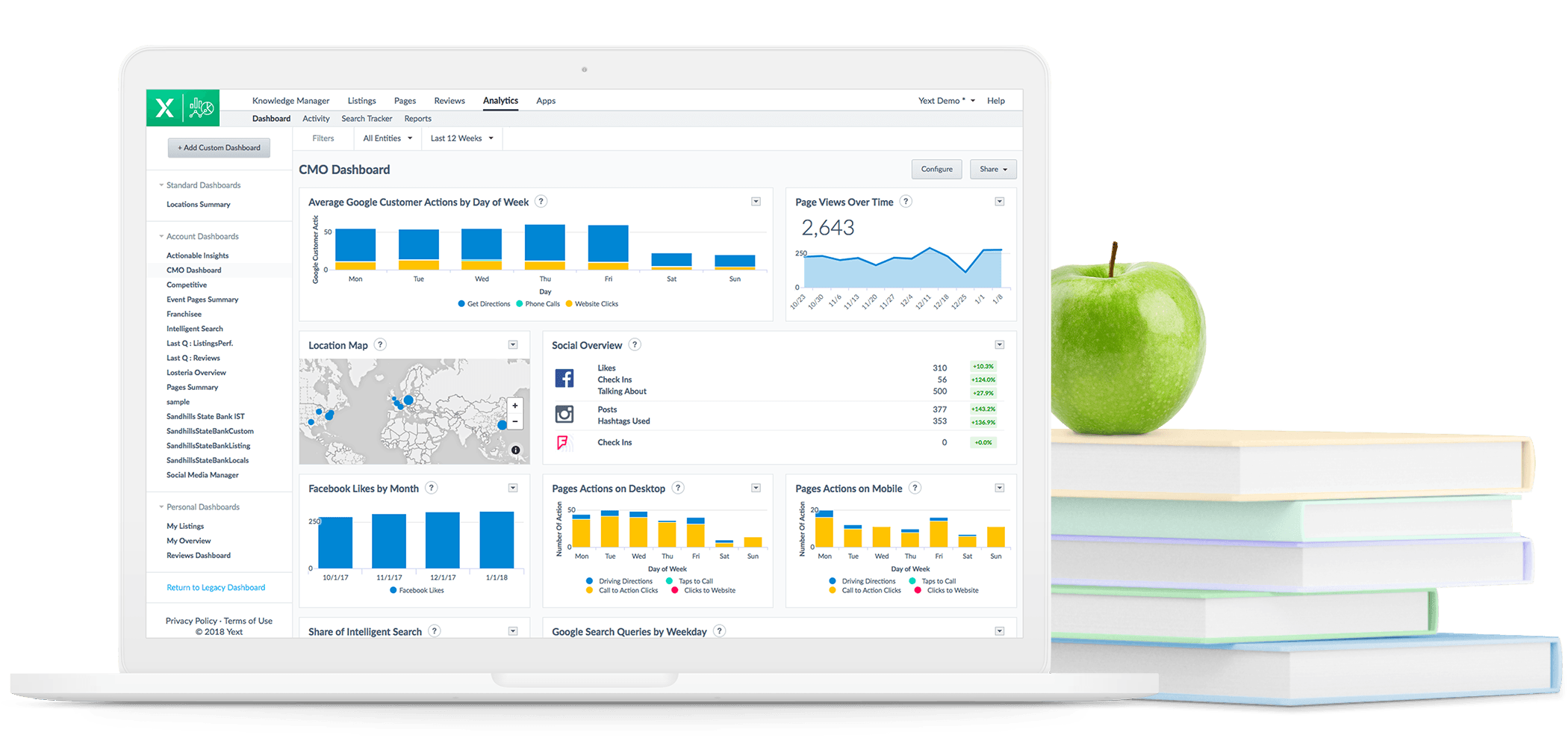 The main benefits of Yext are its ability to effectively manage and organize digital knowledge, manage information, control fact about your business and generate reviews from the customers. Here are the details:
Manage, Centralize, and Update Digital Knowledge Easily and Simultaneously
Yext platform enables businesses to get and store updated customer-related information that can be significant in making informed business decisions as well as in creating successful marketing campaigns. With the help of Yext, companies can now manage, centralize, and keep their digital knowledge about their products, services, places, and customers up-to-date.
Knowledge Management Tool for managing information
Knowledge management is Yext's primary tool that helps businesses find information that they can use to improve brand experience, customer engagement, and drive enhanced internal efficiency. With the Knowledge Management tool, companies can now manage all information that clients or customers search for about the offerings, location, brands, as well as individuals related to business.
Control the facts about your business across a hundred digital services worldwide
Yext Knowledge Engine offers Yext Listing tool that gives businesses control of the way their listing appears in the leading network of over a hundred apps, search engines, maps, GPS systems, and other popular social media platforms including but not limited to Facebook, Google, Apple Maps, Yahoo, Microsoft, and Bing.
Generate Authentic Reviews Directly From Customers
Customer's purchasing decisions are usually affected by the reviews they read about a particular product. With the help of Yext Reviews, companies can now generate genuine customer reviews. Apart from that, businesses can also respond to and monitor reviews. Any concerns, therefore, can be addressed in no time, making sure that the brand maintains a good online reputation. This can also help in discovering new business opportunities and getting an edge over the competition.