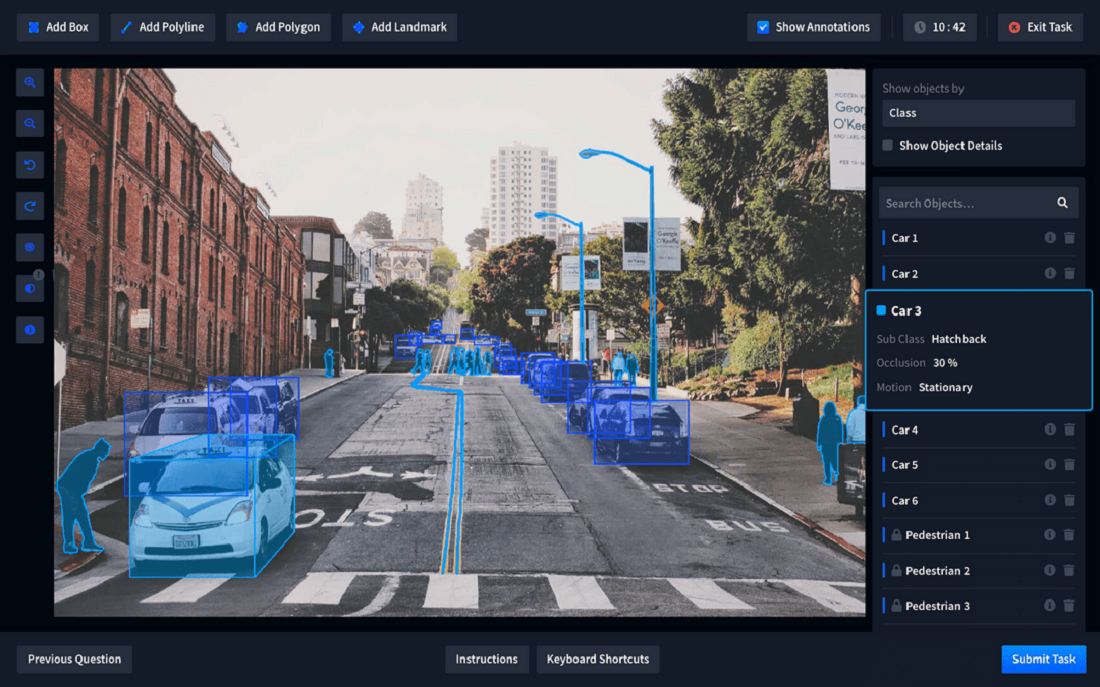 The main benefits of Playment are its edge on being a fully managed solution, valuable tools for e-commerce banking, and features for attributes extraction, competitor analysis, test analysis and image annotation, and document management. Here are more details:
Fully Managed Solution
Playment is a fully managed solution which means that it only requires that businesses share data and label guidelines. After this, a dedicated project manager prepares the instructions for the task and trains the workforce. They would then just need to ensure the consistent delivery of high-quality results.
Handy for E-commerce Banking
The software is a handy tool particularly for the industry of autonomous vehicles, insurance, banking, and e-commerce. It provides them with a comprehensive solution for their catalog operations. It also organizes images for them across a large number of categories. The combination of human intelligence and AI ensures that the output is of high quality and that accuracy is at a hundred percent.
Attributes Extraction
Using Playment, enterprises are able to extract complicated attributes easily from the images and descriptions. This makes it easier for customers to search for particular content.
Competition Analysis
Playment comes with product comparison and competitor analysis features which aid businesses in staying ahead of the competition. This is achieved by providing the users with an awareness of the things that are working for them and those that aren't.
Image Annotation and Test Analysis
With its Image Annotation suite, users can create quality datasets that can be effectively used for computer-vision models. Text Analysis, on the other hand, aids in building datasheets for the natural language models.
Document Management
Playment features a human-assisted OCR (Optical Character Recognition) which seeks to replace the manual data entry process, effectively minimizing the chances of error. Businesses in the sectors of insurance, banking, and finance will also find it easier to effectively manage their routine operations such as document verification and receipt transcription.