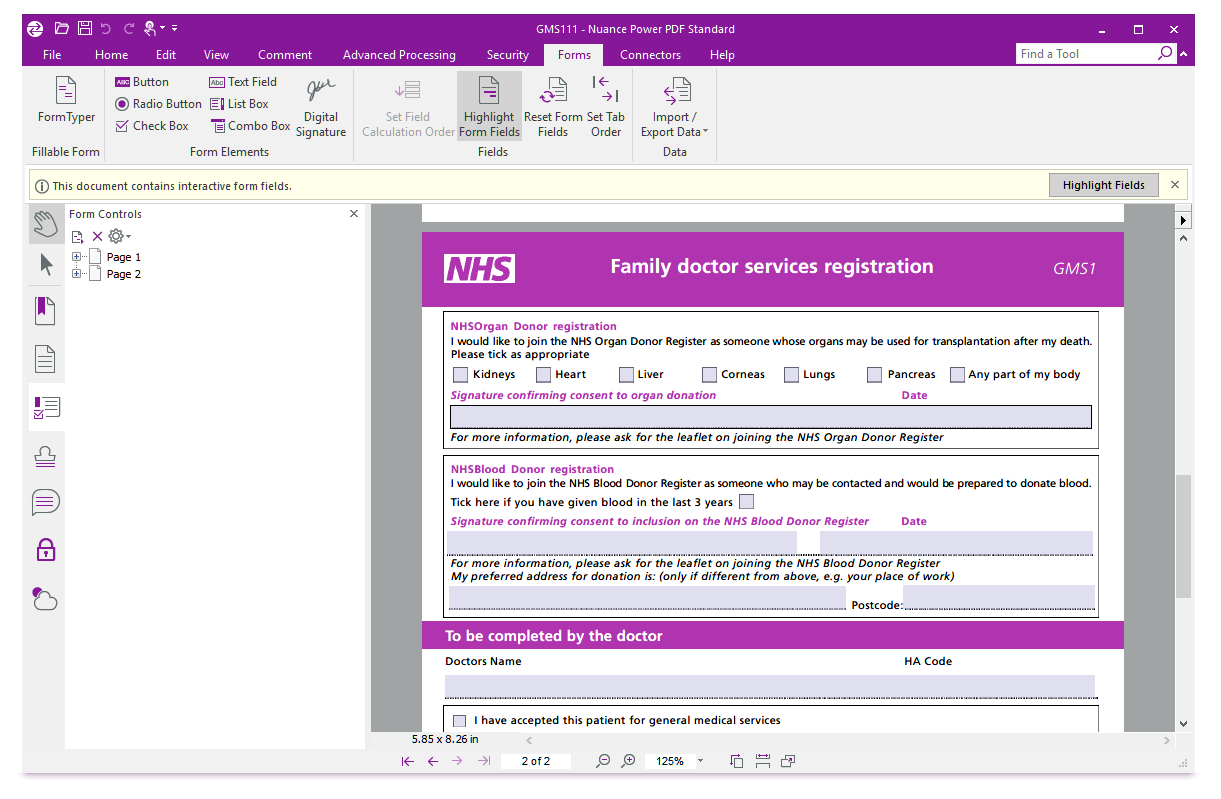 The main benefits of Nuance Power PDF are its intuitive and easy-to-use interface, robust conversion functionality, collaboration capabilities, and great pricing value. Here are more details:
Easy to use
This PDF editor was designed with better user experience in mind which is why it is implemented to be dynamic, intuitive, easy to use and packed with tools that are easy to understand. Faster rate of work can be achieved through this app as it provides a secure, smart and compatible approach on the way the documents and forms are created, edited and read.
Conversion capabilities
Nuance Power PDF saves a lot of time for users since they are no longer required to re-type or create documents again from scratch that already exist on a different format, thanks to its capability to convert PDF format documents into a more editable one such as Word, while at the same time accurately reproducing its original layout no matter how complex.
Enhanced Collaboration
The application is optimized for touchscreen devices and for Windows 10 OS, which makes it a tool that allows for better collaboration between users. It employs leading cloud services that users can connect with and also provides protection of the documents and forms from unauthorized access.
Edge over other PDF software
Nuance Power PDF is not simply a PDF editing software as it is also a PDF creator and PDF converter, all in one. This allows users to gain full control of the PDF workflows in their business. A lot of users also favor the usage of Nuance PDF instead of the popular Adobe Acrobat since it is less expensive, faster and also offers a more accurate rendering of documents even the ones with a combination of text and images. It also has several tools for manipulating documents as well as markup features.
Great pricing
Pricing is also one of the main reason as to why Nuance Power PDF is a good choice. It's suited for businesses that require PDF software for five or more people. The vendor offers flexible licensing programs for users who are planning to utilize the app in volumes.