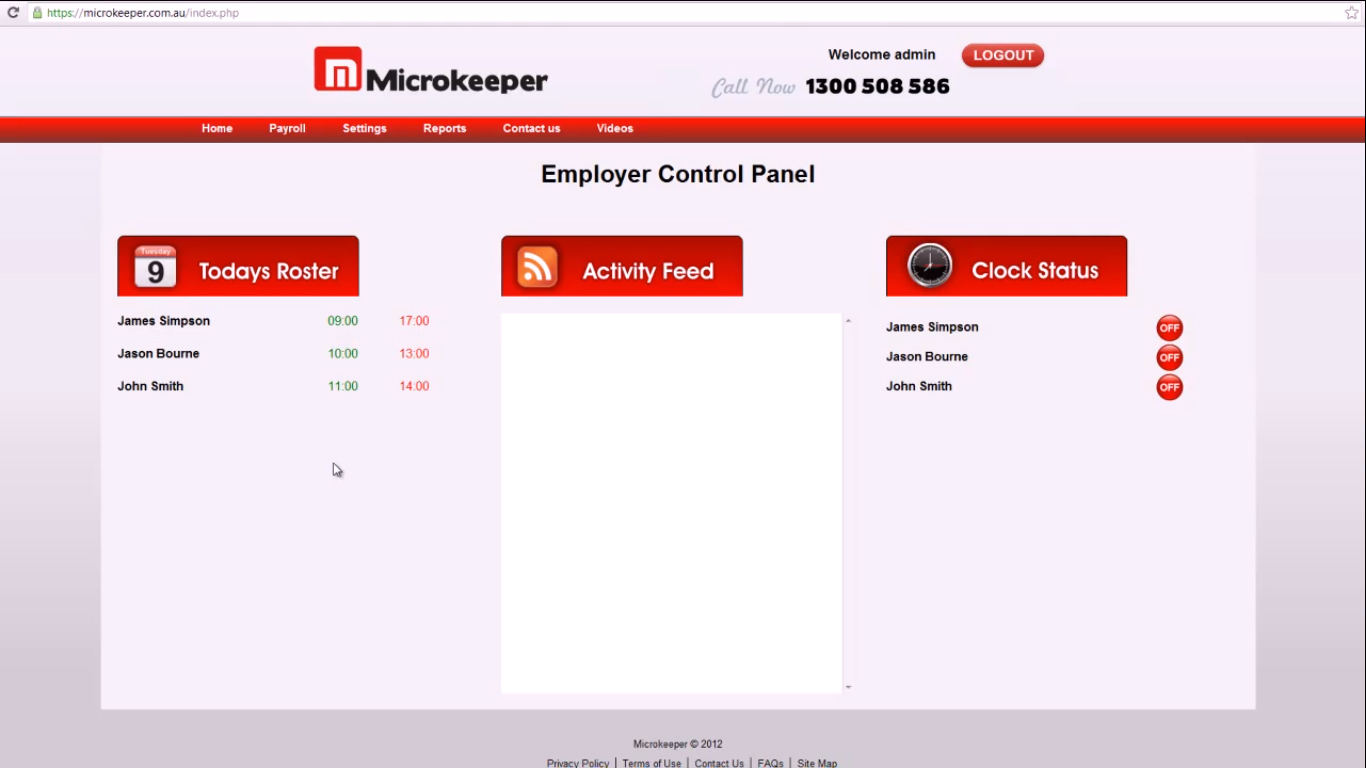 The main benefits of Microkeeper are its comprehensive feature set, easy to use, and efficiency. Here are more details of its benefits:
Microkeeper integrates all the necessary components in managing timesheets and payrolls. Unlike other systems, details such as working time, leaves, and absences are included in the feature. Because of this, employees' work hours are taken into consideration in the calculation of their salaries, thus providing a convenient solution for the employer.
For Australia-based companies, using Microkeeper is advantageous as the software aligns itself to the country's legislation for easy operations. However, it also has features that can easily accommodate policies from other regions.
With comprehensive features that include rosters, time records, and payroll, Microkeeper streamlines the process of recordkeeping and salary payment. It makes it possible to compute paychecks efficiently and save a huge amount on time and operational costs.
Microkeeper also provides employees with a dedicated portal, where their schedules, absences, and leaves are visible on their end. This gives them total transparency over their performances, helping both employer and worker monitor and coordinate their actions with their records.