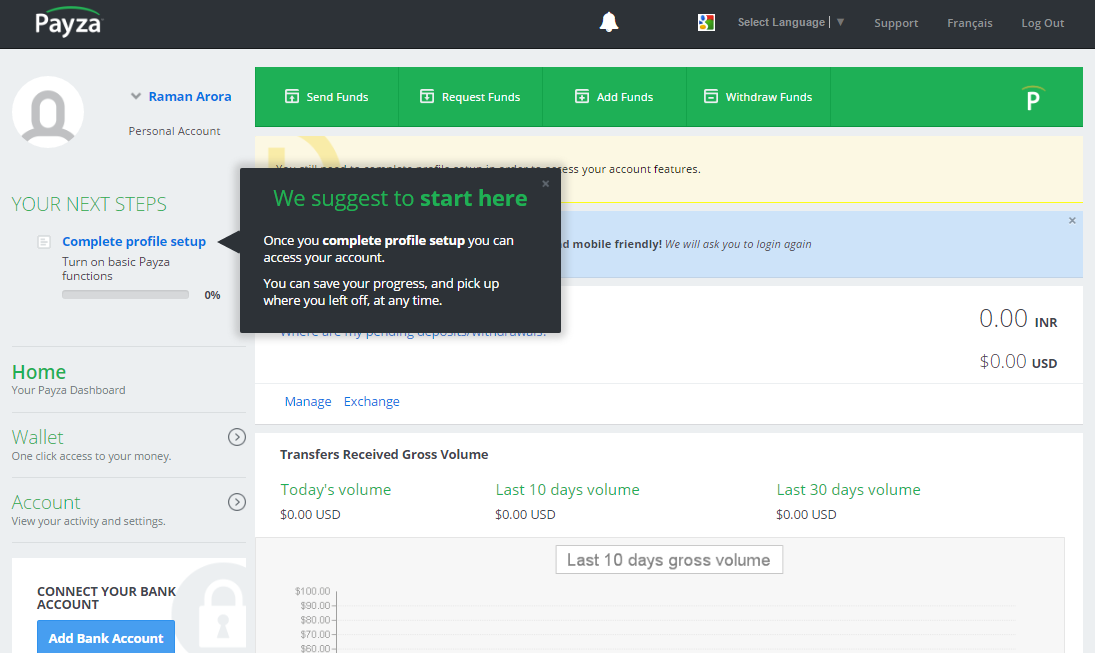 The main benefits of Payza are ensuring secure transactions, enabling users to send and accept payments via bank transfers, ACH transfers, Bitcoin money orders, and, of course, credit and debit cards, and providing an intuitive user interface.
Today, Payza services 9 million users worldwide. It has a significant customer base and it keeps on growing. So, for online merchants who are operating in or trying to reach developing countries, a Payza account gives a significant edge over the competition that is unaware of this potential market. United States members enjoy many withdrawing options such as bank transfer, bank wire, check, and Payza prepaid card. Furthermore, Payza supports 21 different currencies. This is something that many merchants enjoy.
The service also offers flexibility by allowing users to personalize their checkout processes. Advanced users can design their API to make their checkout platforms reflect their brands' images and provide a smooth customer brand experience. One can add logos, choose their company colors, or spruce the checkout platform up by customizing it to reflect season sales or other promotions. Payza has various APIs and has an active Developers Community.