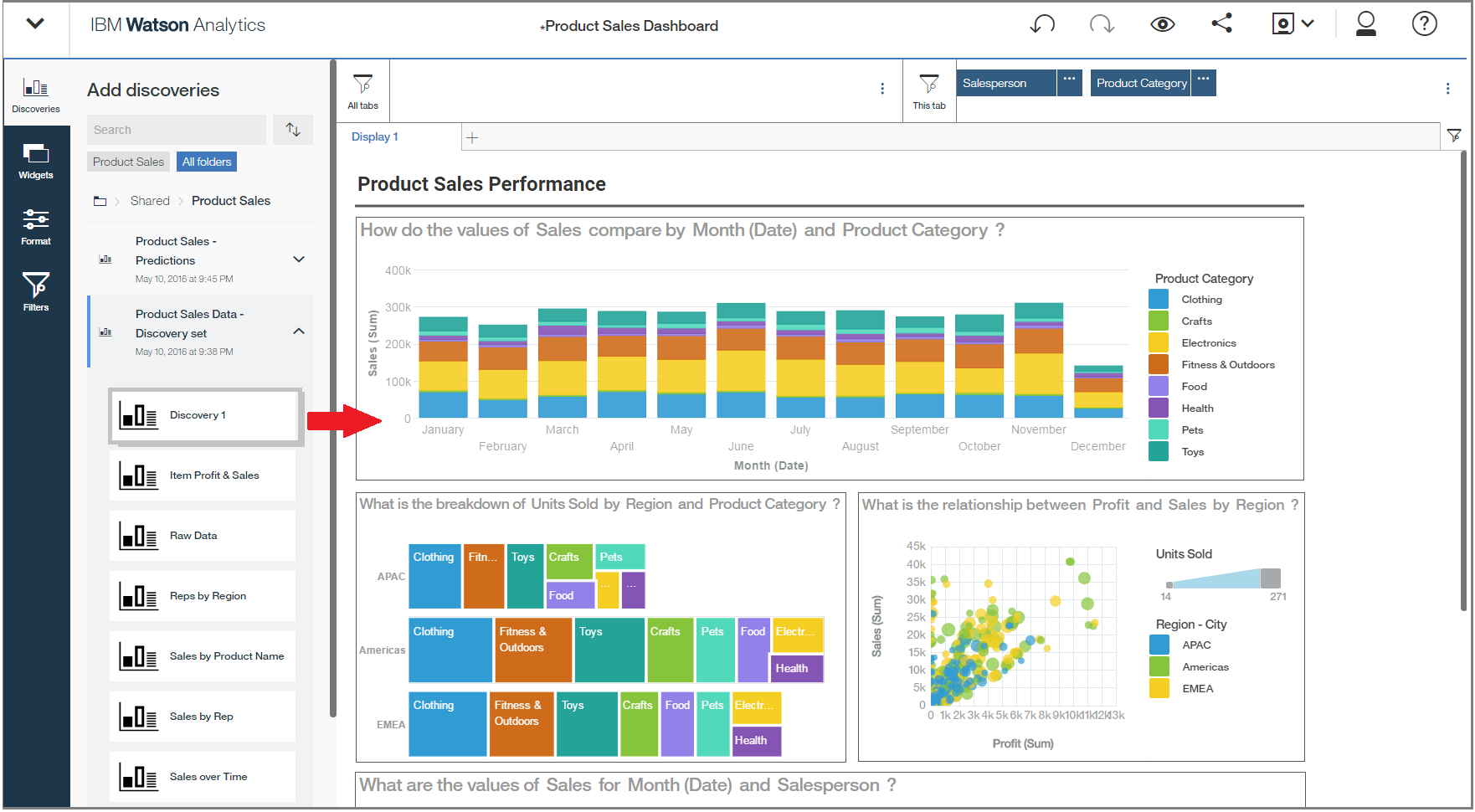 The main benefits of IBM Watson Analytics are its natural language processing capability, accessibility from different devices, easy pattern detection, visually engaging information format and reliable insights for decision-making. To know more, here are its benefits:
Natural language processing capability
IBM Watson Analytics employs natural language processing, which enables users to have conversations with their data. This allows the users to use their own words when asking about the information on their work that they can fully understand.
Accessible from different devices
The application is not necessarily required to be installed in desktops or laptops since it's also accessible from iPads. This would allow users some mobility while still being productive at the same time. Regardless of their current location, users can still operate the app and find or process data on the go.
Easy detection of patterns
IBM Watson Analytics can easily detect patterns on the users' business data. It shows the users the factors that affect their business such as what makes the business appealing to the customers and what to do to make it more so. The application also shows users the process of how the discovery was made so that they can get to know more about their businesses.
Visually engaging format of information
Instead of just plain text format, IBM Watson Analytics offers the users the option to present their data in a more visually engaging way. It is accomplished by utilizing one of the pre-ready templates which can be customized further to fit the subject and to structure the report properly. This is a great way of delivering a report across an audience through a more interesting and comprehensible manner.
Helps make future business decisions
IBM Watson Analytics has the capability to execute predictive analytics which companies can use to get their selves ready from potential trouble that may come in the way. This would allow them to overcome such challenges and become more ready for facing future troubles and issues which might've otherwise taken them by surprise.