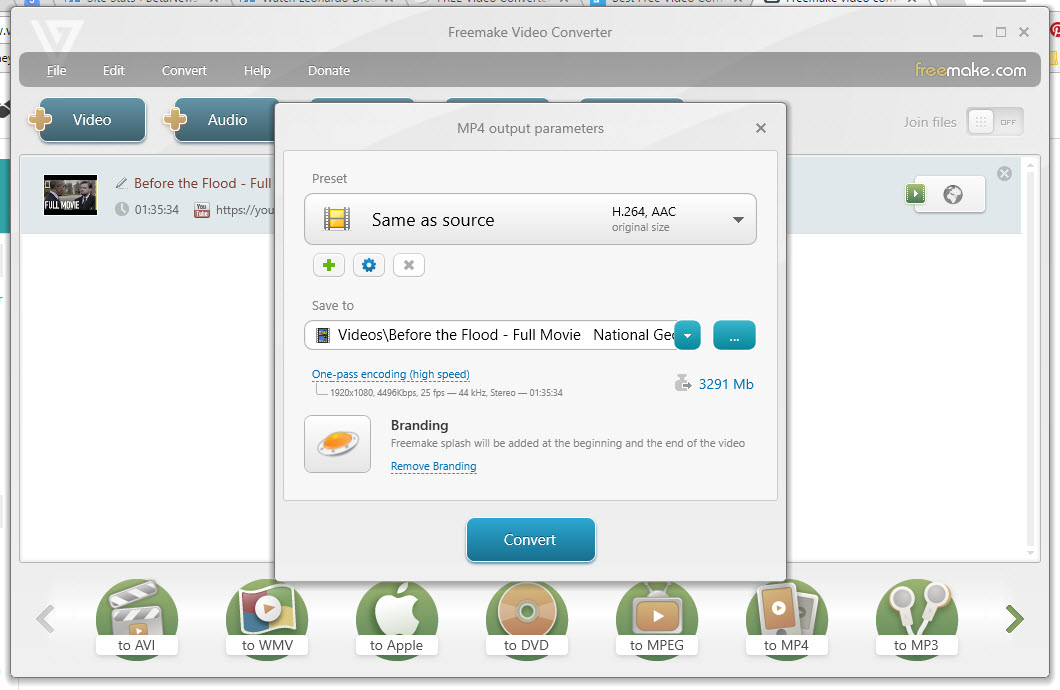 The main benefits of Freemake Video Converter are, the conversion is fast, it lets you download clips online and it has editing tools. Here are more details:
Converting Videos Through 3 Simple Steps.
Converting any audio, video, or photo file is simple if they follow these three steps. First, users will need to import the file in Freemake. Next, pick the format or mobile format needed for their file to be in. To finish the conversion, just press convert and the app will do the work for the users.
Use Clips From Websites and Youtube Videos
Using Freemake, users are able to download clips from Vimeo, Youtube, Dailymotion, Vevo, and other video sites. Once downloaded, these clips can be turned into other file formats like MP3, MP4, WMV, AVI, MKX or 3GP. Uploading photos, videos, music, and DVDs directly from the source software is also possible.
Cut, Rotate, and Join VideoClips
While users convert videos, Freemake also gives its users a tool to edit them. Cutting parts is possible with this tool and the process is as simple as choosing the start and end of a video to take that specific portion. Once selected, pressing "Delete Selection" will chop the portion off the video clean. Lastly, users can combine videos into one and even rotate the video if needed.
Rip and Burn Blu-rays or DVDs
Freemake can also burn or rip DVDs and Blu-rays as part of its complete toolset.  Using this app, unprotected DVDs can be ripped, extracting its audio and video files and copying them to any hard drive and mobile device. Moreover, M2TS files from Blu-ray discs can be transformed.
Converting High Definition Movies With Subtitles Included
Freemake is also able to convert HD movies to AVI or MPG files while preserving its quality. Converting movies while adding subtitles along with it is also possible. Editing the subtitles prior to converting is also possible. Lastly, the subtitle font can be changed up to its size and font.