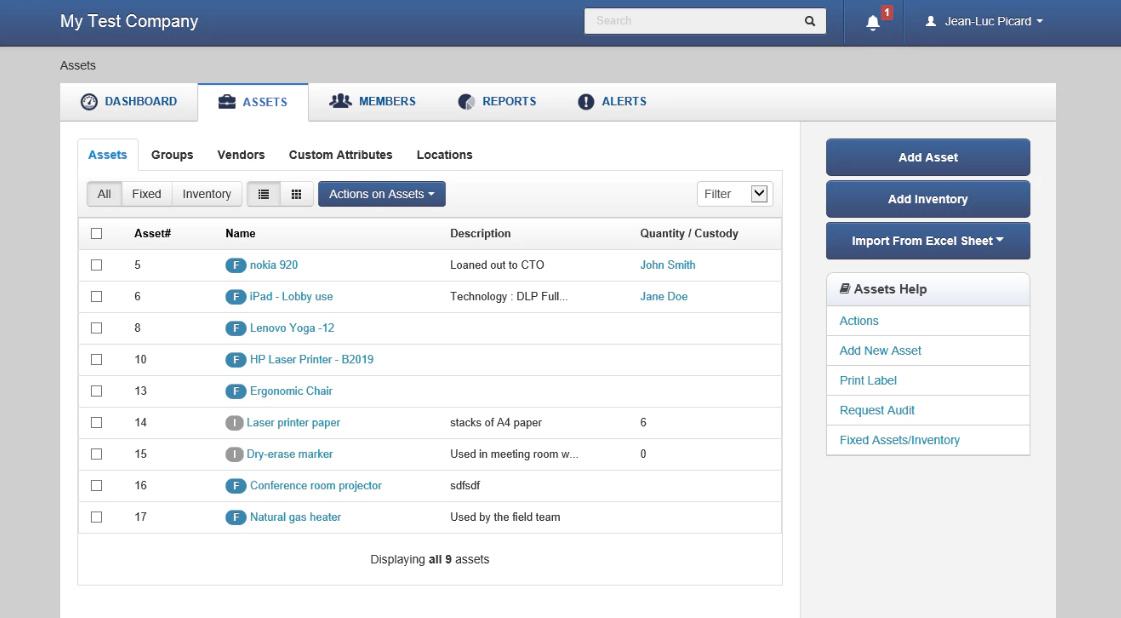 The main benefits of EZOfficeInventory are its web-based design, easy user management, and simplified maintenance workflows. Here are the details:
Web-Based Design
EZOfficeInventory is designed to be a powerful, web-based software. Being web-based, EZOfficeInventory is accessible anywhere, anytime and on any devices including PCs, tablets, and smartphones. Regardless of where you are you can easily send information using the solution. It accessibility streamlines inventory tracking and ensures the check-in and check out process is smooth. It also enables inventory custodians to update all data in real-time.
Easy User Management
In addition, EZOfficeInventory comes with robust user management tools. The tools enable you to stipulate user roles, run reports, restrict access, and edit items with ease. Moreover, you can limit the visibility of critical items based on aspects such as location, groups, or a combination of both. There is also an employee ID scan tool that is designed to expedite check-out and check-in processes.  Users can sign in through mobile apps, or using their Outlook or Google credentials.
Simplified Maintenance Workflow
Better still, EZOfficeInventory includes reliable CMMS/service and maintenance features. These features bring tools such as tickets and triage. The tools help you streamline the maintenance workflows to reduce equipment downtimes. It enables you to schedule a service ticket with notes and vital details such as costs, dates, and associated vendor. Recurring maintenance can be scheduled in advance while service cycles can be leveraged for regular servicing.