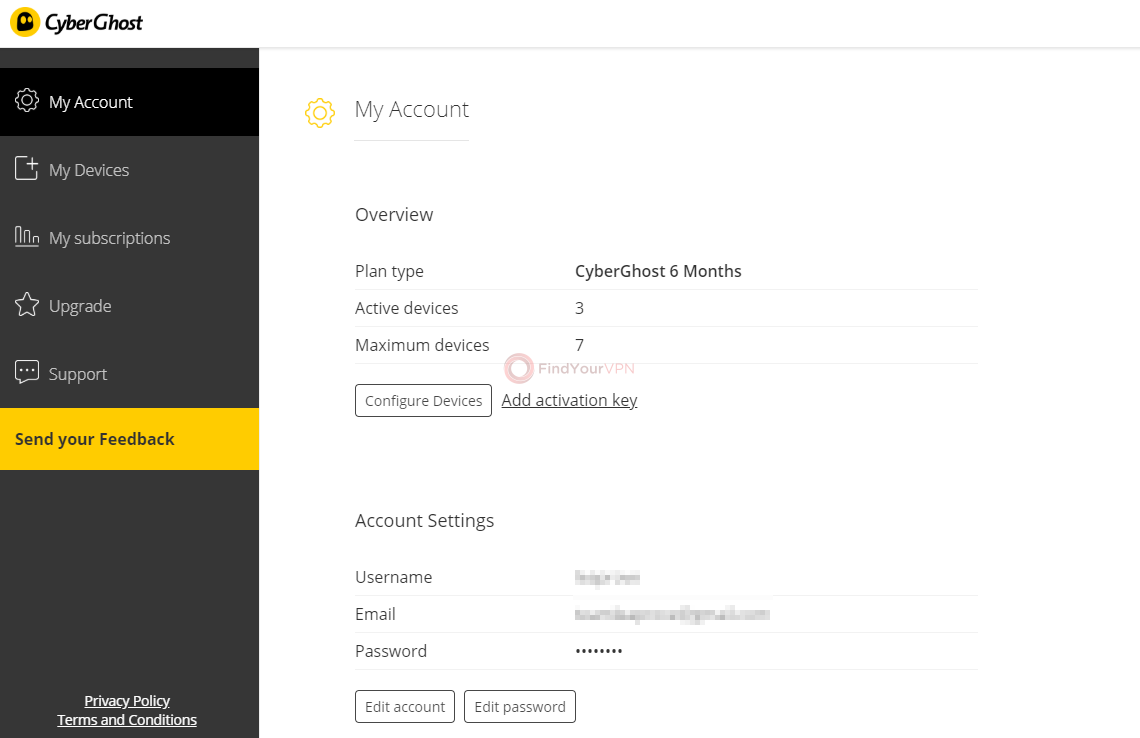 The main benefits of CyberGhost VPN are effectively hiding your network, protecting your privacy, enabling multi-platform encryption, and blocking unwanted content. Here are more of its advantages:
Conceal your network from prying eyes
CyberGhost VPN replaces your IP address with a VPN-powered one to ensure that your activities are secured and unmonitored. This given address will be used along with the server, providing you with the power of anonymity and ensuring that your IP is not tracked down for malicious purposes. You are guaranteed that no prying eyes, not even server controllers, can determine your identity and algorithms along with the network.
Privacy protection at all legal fronts
CyberGhost helps observe, record, log, and settle any cases compromising its client's data. Law Firms can file Digital Millennium Copyright Act complaints to safeguard copyrighted material that was stolen or maliciously retrieved through CyberGhost IP. Data centers all across the globe can forward complaints on malicious or illegal data access, DDoS, botnets, scams, and log-in attempts that were logged using CyberGhost. CyberGhost also assists law enforcement agencies to track down IPs related to an investigation.
Multi-platform encryption at your fingertips
CyberGhost's VPN servers are designed and engineered for most popular devices. Secured connections are easy, whether you are using a MacBook, an iPhone, an Android device, a Linux, or even a Raspberry PI. You can protect up to 7 devices.
Secure and protected connections and transactions
Every time you use a free, public Wi-Fi connection, a lot may be compromised: your private conversations, browsing histories, credit card details, or even your purchasing behavior. With 256-bit encryption technology, CyberGhost VPN protects your Wi-Fi connections anywhere and any device. What's more, CyberGhost notifies you every time there is an unsafe, unprotected connection.
Also, you can trust that CyberGhost does not keep any activity logs or documented measures of all your transactions and activities across the cloud.
Access restricted content
With CyberGhost, you can enjoy your favorite shows and stream it at the utmost convenience. Content that is censored or geo-restricted can be made fully available to you through CyberGhost's VPN server.
Block unwanted content
If a 15-second ad is bugging you, then CyberGhost VPN can help you block these kinds of ads by removing part of the code that attaches the ad from the server. You get to reduce costs because unlike a browser extension, the procedure of removing the code integrating the ads from the server is processed on the server and not on the client-side.
The platform also has a malware blocking functionality so you can safely access websites. CyberGhost does this by cross-checking your access request with a centralized database while ensuring your anonymity.