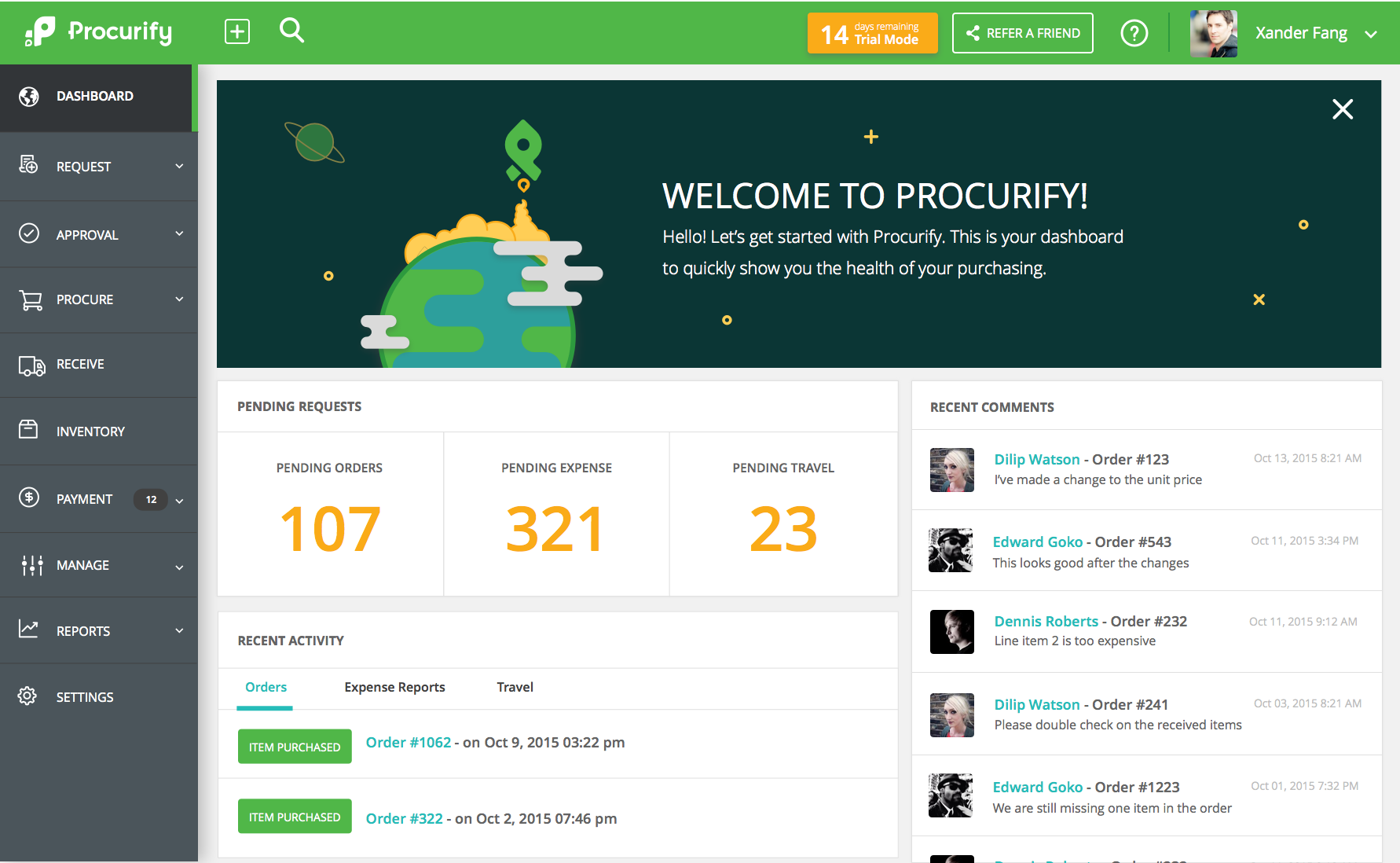 The main benefits of Procurify are its advanced capabilities that help improve expenditure management in today's companies, robust data protection, quick approval time, and efficient single billing, purchase management, and expense management. Here are some known advantages that users can expect from this system:
Robust Data Protection
Procurify offers data access protection and prevents fraudulent and unauthorized user activities. Users with access rights can log in and make changes in their data through their mobile devices. Workflows are now defined and automated which means less time is spent on approval processes.
Quick Approval Time
This tool makes things easy to come up with approval process controls and thresholds for users, no matter which department or team they're in, or where they're currently located. Managers can view how every purchase can influence the budget of each team as well as managing user/team needs without undergoing lengthy financial records analysis.
Single Billing
One big advantage of Procurify is that it prevents double billing. Information is archived in e-records and directly linked to alerts that ensure everyone is on the same page. The software makes it simple to extract comprehensive data insights, sift through purchase data history, and generate quality spend reports.
Purchase Management
The system lets users generate and disseminate purchase orders in a matter of seconds. Procurify houses records of all purchase orders in a single location, giving users access to extract and peek into data anytime. The software breaks down expenses within the company by the vendor, user, and department. It can also detect improper spending within the organization.
Expense Management
Reimbursement requests always come with expense receipts. Persons submitting them won't be forced to submit proof records. Company executives can just view the receipt and decide whether to approve or deny the request.