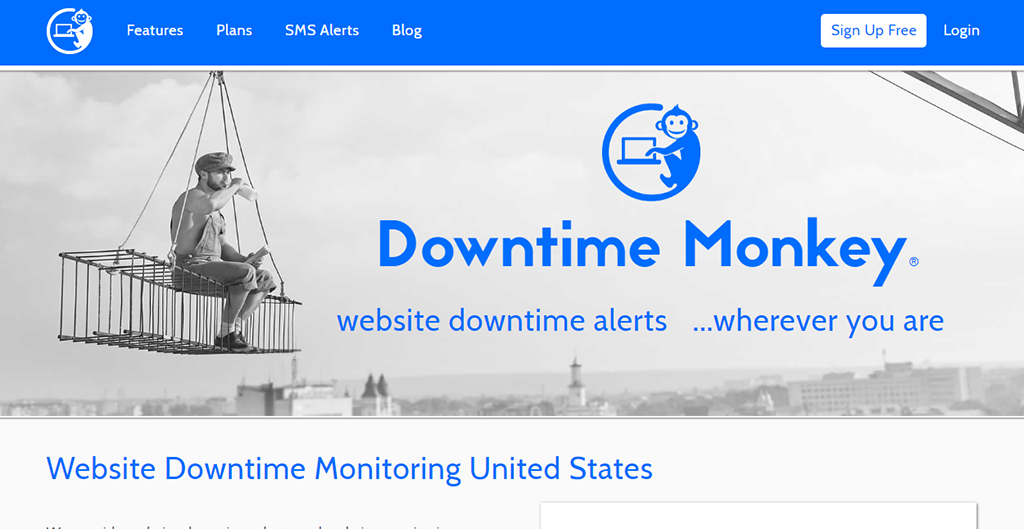 If you are looking for a robust tool to monitor when your website is down, Downtime Monkey offers vital features you can use. These are the main benefits you will get from this tool:
Monitors website downtime
The Downtime Monkey reviews show the tool checks your website every one and three minutes if they are up or down. Monitoring multiple web pages can be done easily by simply adding its URL. Importing websites from comma-separated lists and CSV files is also available for bulk imports.
Alerts in real-time
If your website is down, the tool sends you alerts through SMS and email. SMS alerts don't require internet connection as you are notified through a text message. This is ideal to keep monitoring your site even when you're on the go. You can customize your alert timings such as getting alerts until your site is live again and when it stays down for an extended period. This also lets you opt when to receive notifications based on how long the site is down, for instance, up to 2 minutes.
Records stats and logs
A check on Downtime Monkey reviews across the web, you'll find that users like the ability of the app to give you an essential record of your website's up and down times. It keeps your statistics for each monitoring, so you can gain insights on the potential issues, causes, and resolutions. It shows you timestamps, response codes, and explanation of the response.