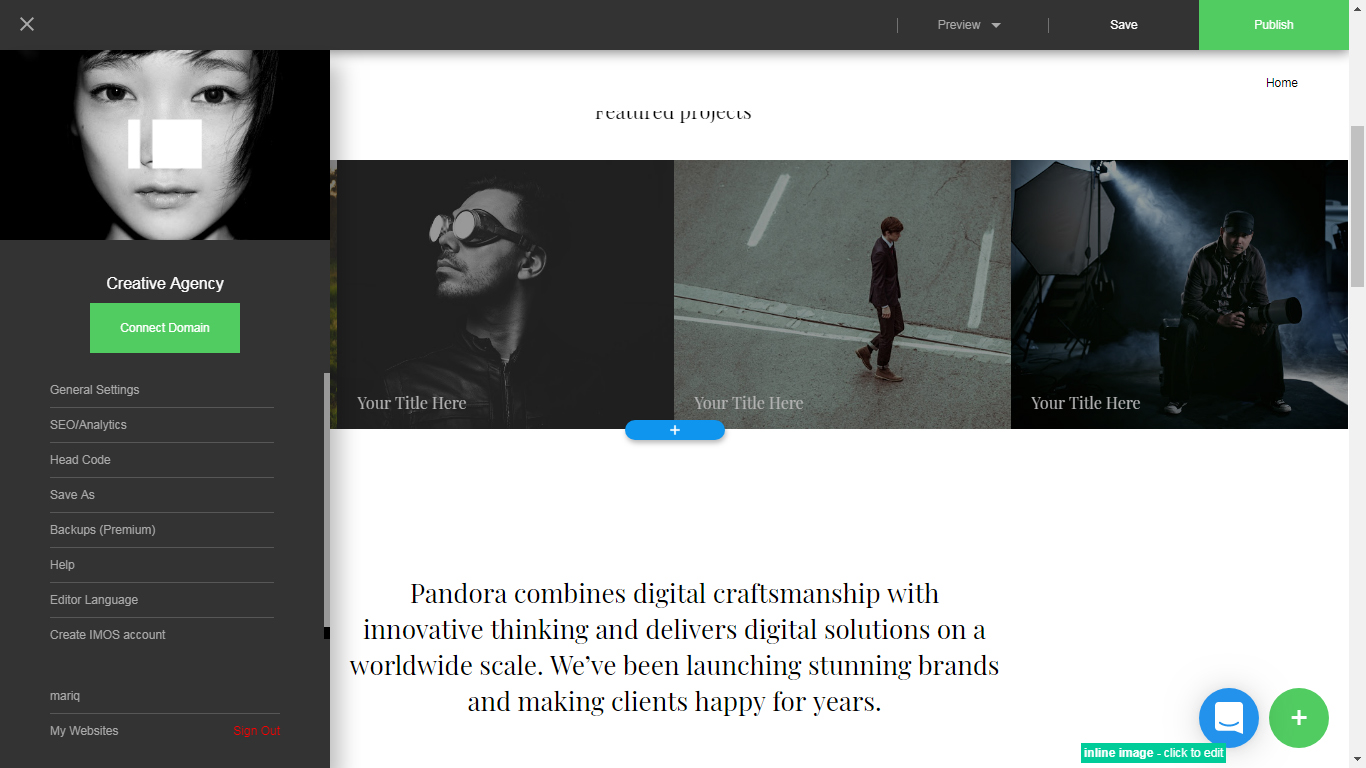 The main benefits of IM Creator are its cost-effective pricing schemes, easy-to-operate interface, e-commerce functionalities, and its capability to create visually impressive, easy-to-update, responsive, SEO-ready, and scalable websites. Here are more details:
Cost-efficient
IM Creator offers cost-effective pricing schemes. It even provides a free package which supports all essential functionalities including unlimited bandwidth and hosting.
Simple
With IM Creator, websites can be built within minutes. That's because it has features that are intuitive, fast, and easy to use.
E-commerce Site
IM Creator offers an e-commerce site, powered by ShopRocket, which allows users to sell their items. They only have to add a price to their goods and they're good to go. Users will then have an online store complete with analytics, management console, and professional credit card checkout processor.
Visually Stunning
The templates offered by IM Creator are designed and developed by topnotch designers, capable of impressing visitors and users. It also supports stunning animation effects for more dynamic and engaging websites.
Easy to Update
Using the XPRS mobile application, users can edit their site. They can also upload images from their devices as well as add blog posts.
Responsive
While the site itself is responsive, it does not end there. Any contents added will automatically be responsive as well; adjusting itself to the screen size it's viewed from. Regardless if it is Google Glass, smartwatches, laptops, tablets, or mobile phones, the website would look great.
SEO-friendly
IM Creator is equipped with full SEO control. This gives users complete control over their contents. Also, the HTML and the site, in general, is optimally structured, allowing for fast load time. Furthermore, the site is also optimized to fully support Google crawlers.
Scalable
Website created through IM Creator is scalable. Meaning it can be a one-page landing site or a thousand pages website. From a small portfolio to a huge news website, IM Creator got it covered.