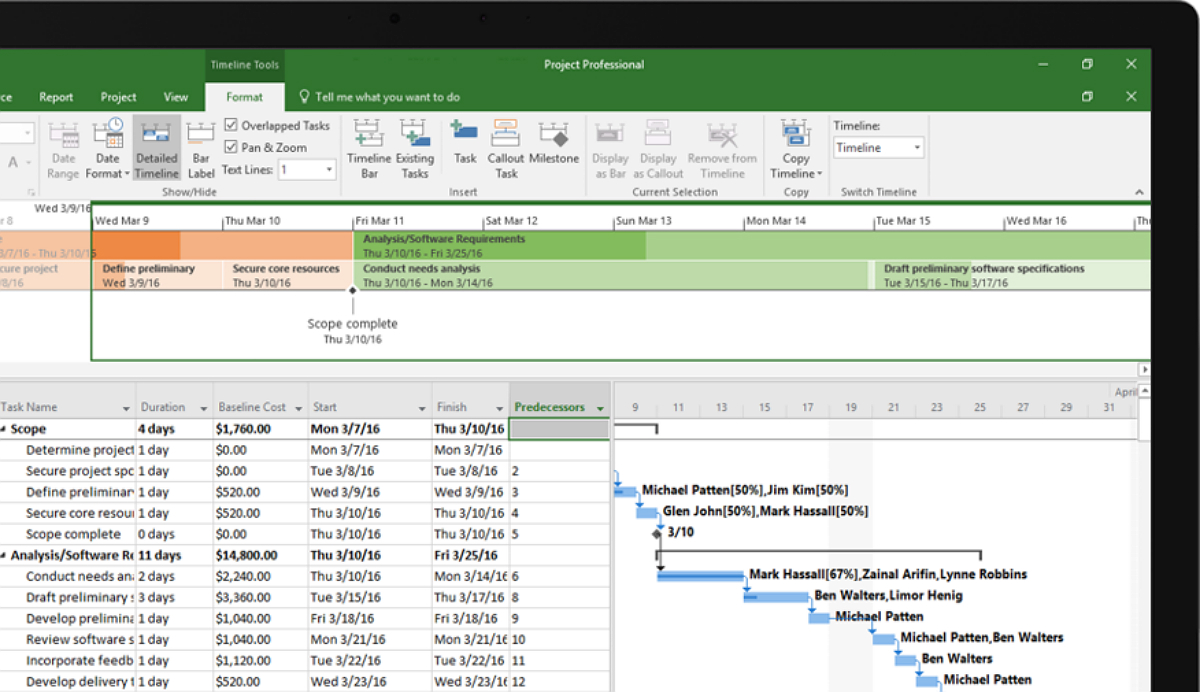 The benefits of Microsoft Project lie in its extensive features and native integration within the Microsoft ecosystem. Specifically, here are the advantages users can expect from the system:
360-Degree visibility on project details
The tool gives users complete visibility even if they're dealing with more than a project. It boasts scheduling tools such as Gantt charts and pull-down menus for simpler and quicker project planning. The software's multi-timeline gives a bird's eye view on tasks and projects as well as their progress. Timelines can easily be delegated to a certain data and shared with project stakeholders.
Desktop and mobile flexibility
Microsoft Project offers accessibility to both mobile devices and desktop PCs. This allows for quick viewing of project data regardless of location.
Native Microsoft integration
The software can connect to a plethora of Microsoft apps. It effectively uses Skype to improve communication. It functions with Office 365 so it can seamlessly work with other Microsoft apps such as PowerPoint, Excel, and Word. The tool works well with Power BI Pro to contribute to business intelligence analytics.
Customizable templates
Pre-installed templates can be customized according to user specs. It's an approach that can jump-start any project quickly.
Intuitive interface
Microsoft Project can help users include new tasks or make project revisions anytime without any hassle. The tool is highly intuitive and provides a nice mixture of usability and functionality.