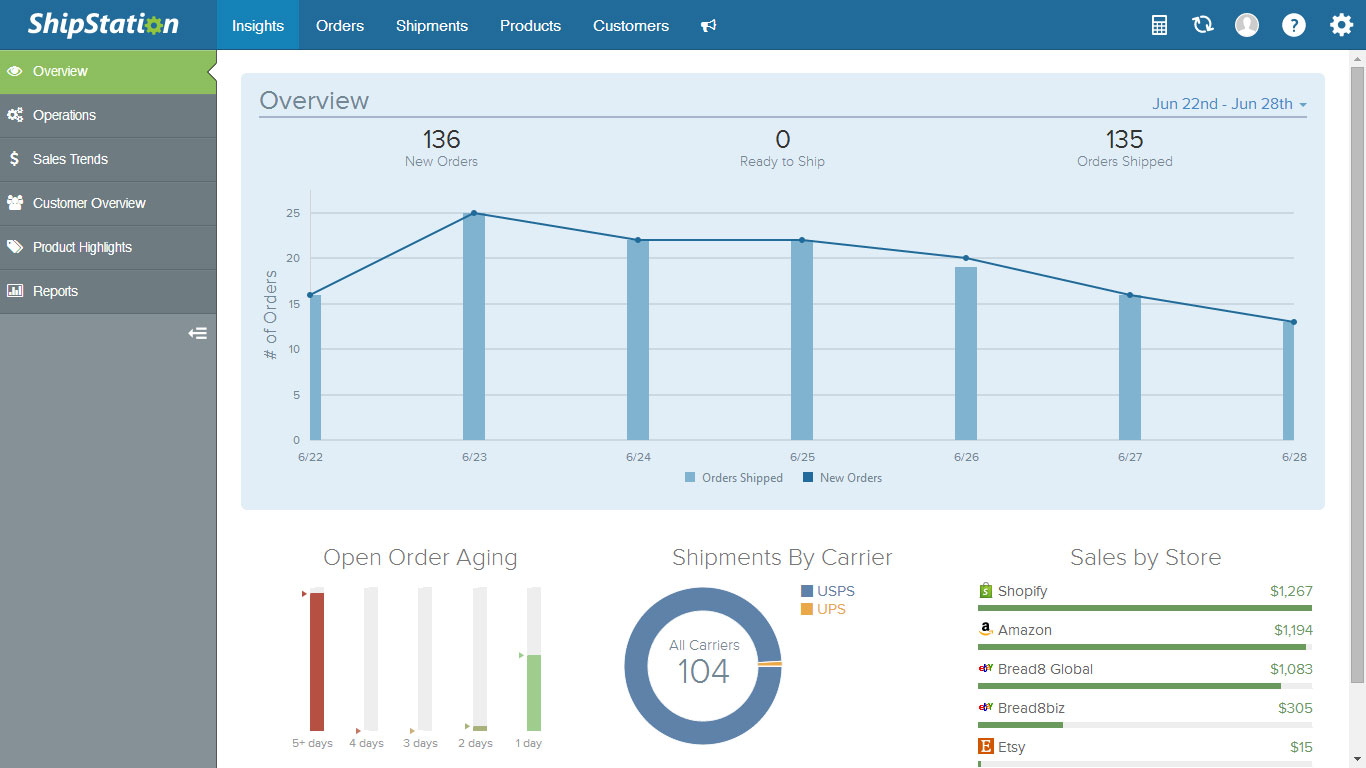 The main benefits of ShipStation are its all-in-one sales management platform, vast importing data support, maintained carrier discount rates. Here are more details:
An all-in-one sales management platform
ShipStation aids companies in saving time and money by providing a platform that houses all the required features for managing online sales. The platform is also incredibly easy and simple to use. By following the instructions given for the system, users shouldn't run into any problems of technical nature. This allows them to deliver a more professional and effective service to their customers and eliminate delays and errors that would cost them greatly. It is an ideal fulfillment organizer and a leading solution in the market that supports integration with all carriers, BI systems, e-commerce tools, and others. This vastly helps in making an online retail business successful.
Vast support for importing data
ShipStation allows users to import order data from a wide selection of sources, which includes all the most popular marketplaces and shopping carts around the world. Once data is successfully imported to the system, users can take advantage of the platform's advanced features such as automated ordering system and printing labels for their products in bulk.
Manually add preferred carriers
When the user's chosen selling channel is not in the native list of supported sources, they can manually add them at no additional cost. This way, ShipStation ensures that users aren't restricted to dealing with carriers that they are not comfortable with. They simply have to add the accounts they're planning to use, finish the setup, and then arrange order details in a business-specific way. After which, they can start delivering in a few minutes.
Preserves discounts from carriers
Users can lower their monthly subscription expenses through ShipStation. This is made possible because the platform preserves the discounted rates of up to 40% from selling channels or carriers and fulfillment providers. This can then be imported to their USPS postage account to avail the discount.