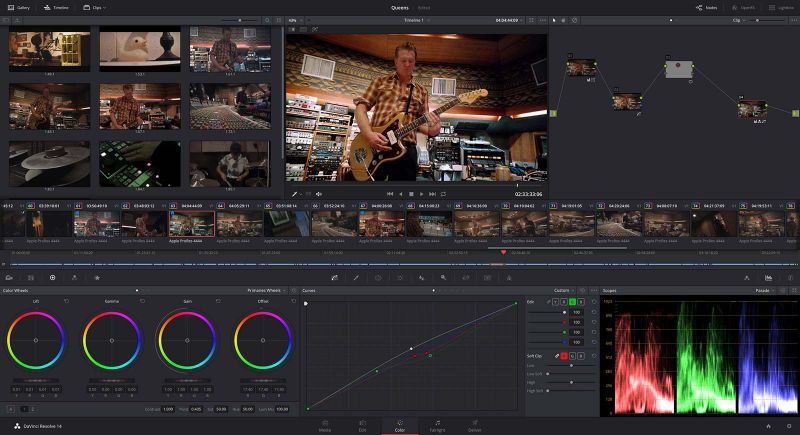 The main benefits of DaVinci Resolve 14 are its multi-cam editing feature, trimming tool, and the Fairlight audio functionality. Here are the multiple benefits await users who decide to use DaVinci Resolve 14.
The multi-cam editing feature is perfect if you're working with multiple cameras. With this feature, you can synchronize all your clips using timecodes, sounds, or in/out points. Syncing clips using sound, in particular, is great if you want to save time. On top of that, it allows for real-time editing.
Meanwhile, the trimming tool is something unique to DaVinci Resolve 14. Designed to be understood even by novice editors, the trimming tools change based on the position of the cursor on the timeline, eliminating the need to memorize shortcut keys or access the tools window. Even better, you can use this feature on multiple clips simultaneously.
Another great benefit with using DaVinci Resolve 14 is the Fairlight audio functionality. It's designed for quality audio post-production and assists users in sound editing, recording, and ADR, sweetening and mixing, and applying sound effects. This end-to-end workflow also allows you to perform high-end mixing and even mix down or master to different formats.
Additionally, DaVinceResolve 14 can handle multiple video resolutions, ranging from 4K camera footage to classic VHS home video.