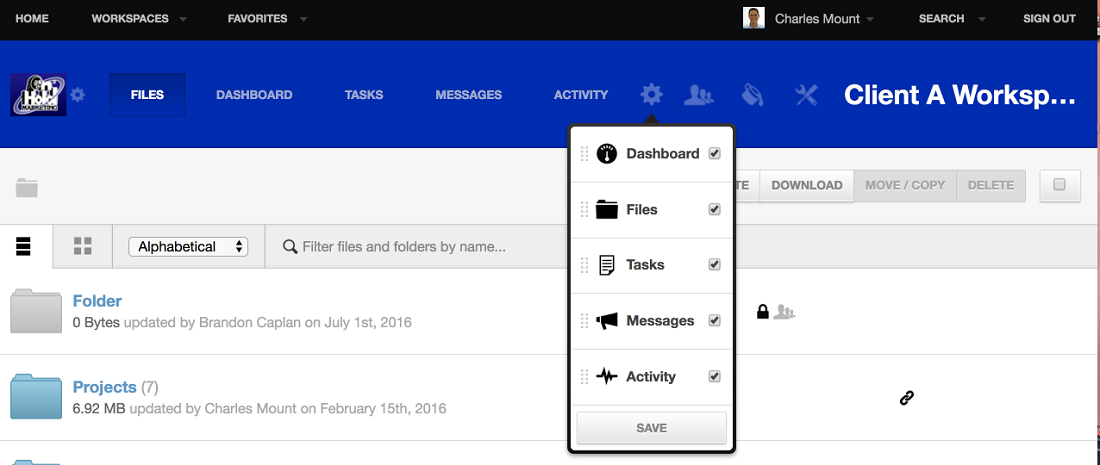 The main benefits of Onehub are its permission control based on roles, customizability of the storage space, the capability to keep any type of file, and the watermark feature for documents. Here are more details:
Role-Based Permissions
With its special attention even to minor details, Onehub allows users to set role-based permissions to ensure the safety of documents. The system supports 7 different roles and each of them has their preset limits. Through this feature, users are provided with an easier time when it comes to maintaining transparency and ensuring that information won't go in the wrong hands.
Customizable Storage Space
To help ensure that co-workers and collaborators won't get bored with their storage space, customization is offered. Users can add their brand logos in there together with personalizing color themes to make it more visually appealing to them.
Can Store any File Format
There is practically no limit of file types and formats that can be stored in Onehub. It supports PDF format, audio files, and others. All file types can also be limited to particular users through permission controls. And while the storage itself can accommodate an unlimited number of files, there is a limit to the size of files that can be stored, 5GB for instance. Moreover, users get to avail the while labels and custom domain for their repository space.
Watermark Feature
One more interesting feature of Onehub is its document watermark which ensures that files are authorized. It also helps in preventing the misuse of files in case something goes wrong.