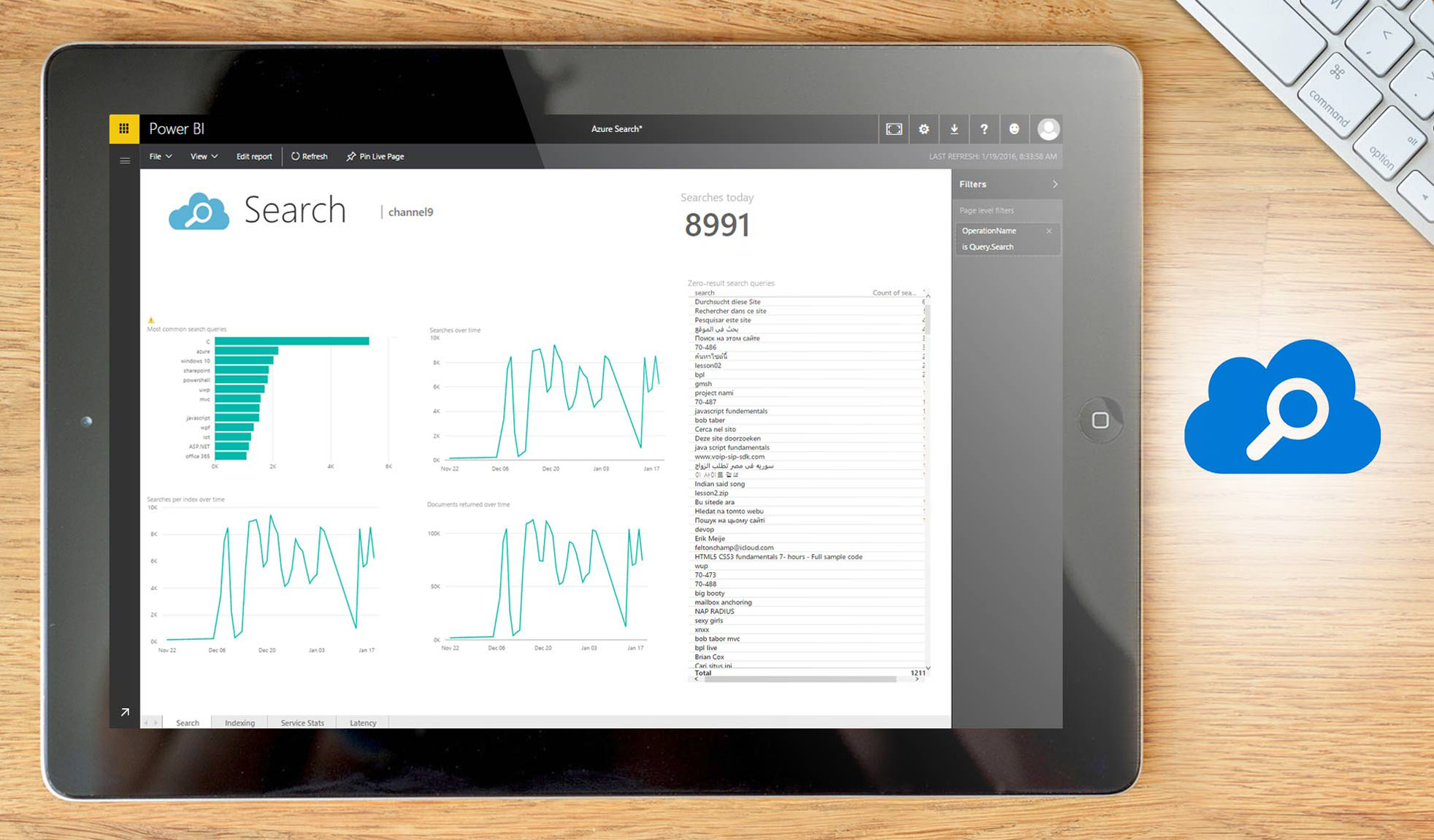 The main benefits of Azure Search are its comprehensive feature set and customizations. Here are more details.
Azure Search uses artificial intelligence for the organizing processes, enabling users to extract data naturally from documents and translate it into searchable information in order to enrich your search options. This is done by AI algorithms by looking at how the users set up the data for references in building the structure. This feature is found in the program's Cognitive Search, which has multiple phases that include source data and document cracking. The latter extracts texts or images from the sources.
In the second phase, cognitive skills and enrichment are vital in transforming data content into a defined and searchable content by using two types of cognitive skills: predefined and custom. One example of predefined skills that users can administer is the Named Entity Recognition. By inputting names of persons, organization or location data are automatically extracted. Key Phrase Extraction is another skill that allows users to create lists of raw content that will be translated.
Custom cognitive skills are set up by users for evaluating special data and search operations. One example is by harnessing data by its specificity, which are then processed and archived into a collection for mapping index field such as the search index, becoming a part of the content in the search for returning results.
Like other search solutions, Azure Search uses a full-text search and text analysis for search engines to check words to return results from the query. Although commonly used, full-text search and analysis are limited in other search solutions, but with Azure Search, the feature can be applied to counts coming from different database management systems, giving more variety to your sources. This is made possible as Azure Search uses the Lucene query syntax. Developed by Apache, the software allows syntax for different query operations known as fuzzy search, which involves words that have different spelling but may share similar letters. With this feature, your solution can provide relevant results based on the queries.  Another kind of operation is the proximity search, by using a tilde "~" symbol followed by a number like "hotel airport"~5 you can get results that have hotel and airport in an interval of 5 words.
Equipped with modeling capability, you can curate your own ranking of items that appear in the search results. By basing it on the most searched content on the results, and scoring profiles. To put it differently, users can customize the list of search results that would fit their business goals. Thus, they can prioritize newly arrived products to announce to their customers.