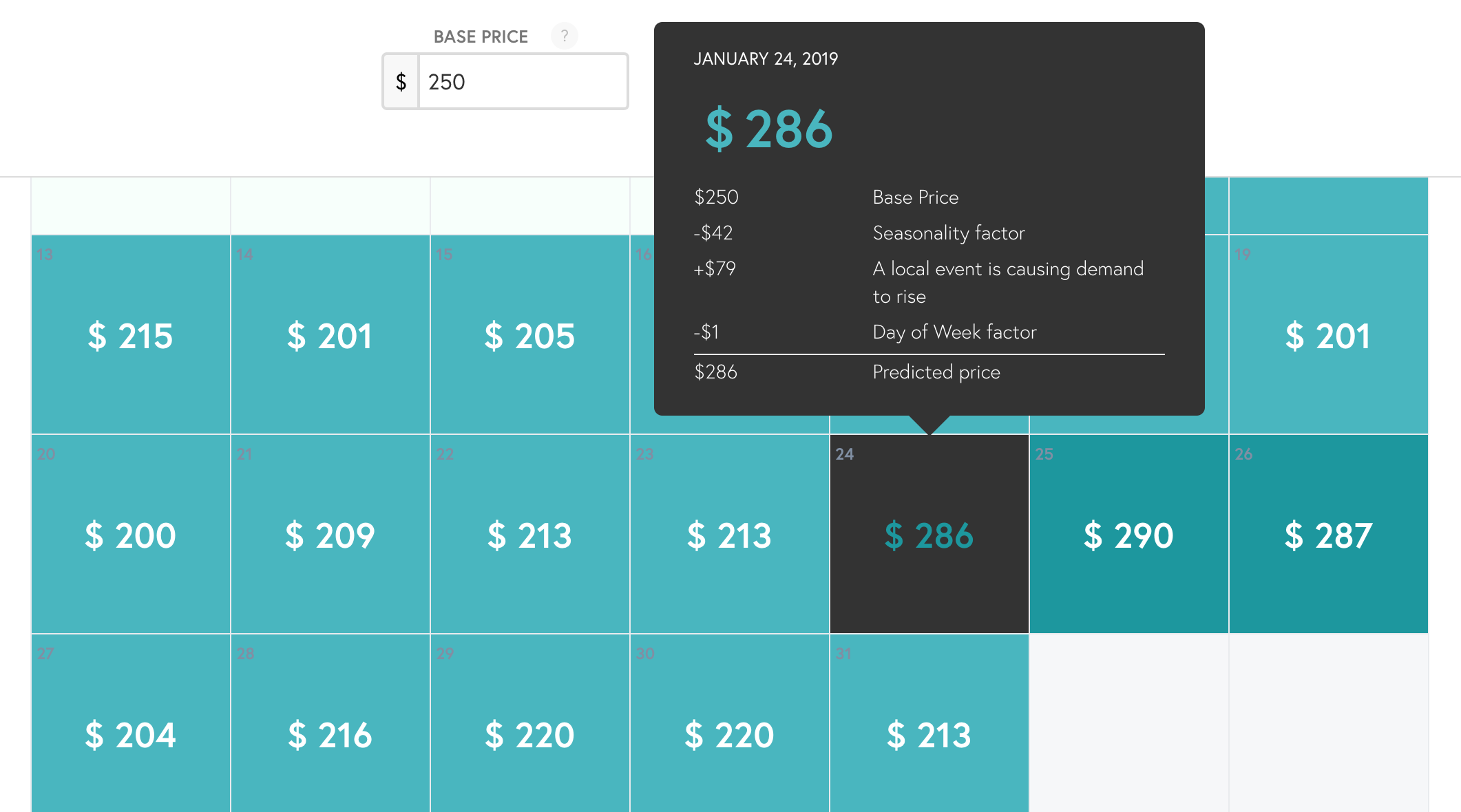 The main benefits of Beyond Pricing are it helps you get the best value out of your vacation rentals, ensures transactions are secure and uses health scoring for properties. The solution sums up all the factors that can affect the price of the estate, from the locality to any specific events in the neighborhood.
The platform also rates the property according to the number of times that it has been booked. You can base your prices with your property's health score. Higher scores mean that your price can be increased, but your property can be overpriced if it has a low score. If the case is the latter, you can decrease the rates to attract more prospects.
Beyond Pricing allows you to have your accounts from other sites integrated for syncing into your schedules in your calendar. This feature allows you to offer a competitive price based on market trends.
Lastly, with a secure platform to conduct transactions, you can use sensitive data like credit card numbers and other personal information without worry. This is because Beyond Prices protect your data by using the latest technology in encryption protocols.