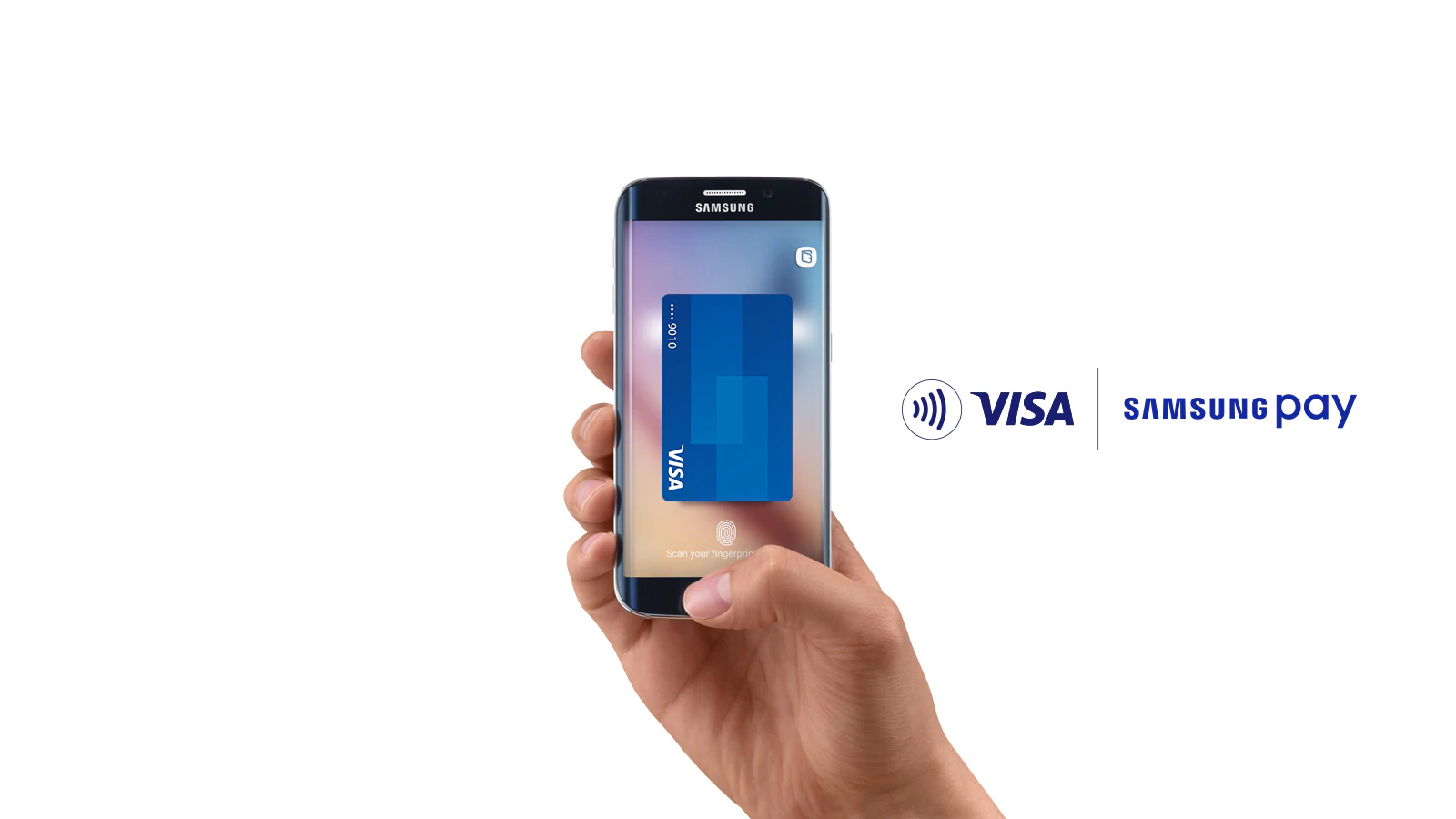 The main benefits of Samsung Pay include immediate activation, affordable digital wallet, and secure online payment. Here are the specifics:
Immediate Activation
The service is pre-installed on most Samsung devices to allow users to make cardless payment transactions. If not available, users can always download the app on the Google Play to add their card details to start using it.
Affordable Digital Wallet
Other digital wallet services only work on a specific terminal and card reader types. But Samsung Pay is useful on systems that accept magnetic stripe, EMV, and NFC chip cards, meaning businesses can begin offering contactless and convenient payment to in-store customers without the need to update their registers and card readers.
Fast and Secure Online Payment
Samsung Pay facilitates fast and secure checkouts for online buyers. Rather than inputting their card information for each transaction, they just need to authorize the following operations using a fingerprint. They can even use iris scans or passcodes for authentication processes.
Rewarding Application
Users can use any kinds of a card with barcode through Samsung Pay. This means that they can update their loyalty programs through certificate, card, and coupon offerings with barcodes, allowing their customers to keep them in a digital wallet with ease. Through this, they can get points and rewards even if they don't have their physical card on their hands.
Online Tokenization
Samsung Pay adds an extra layer of security for the authentication process, and this is called Samsung Knox, a tokenization technology which creates a random set of unique numbers for each transaction. This capability makes sure that users don't read the card details of customers during the online or in-store deals. Besides that, Samsung Knox also stores card details securely through encryption in a different data vault.