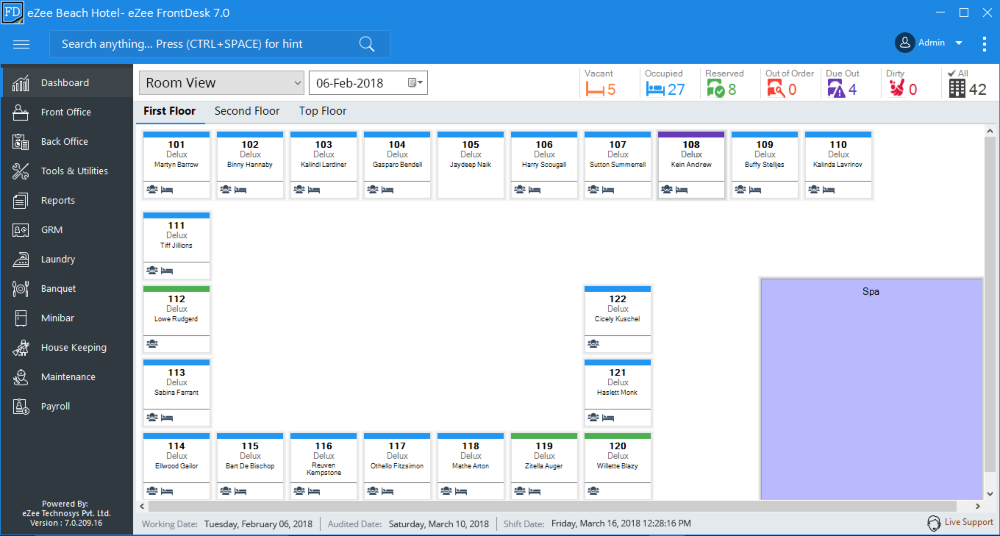 The benefits of Ezee Frontdesk are its intuitive interface, its customization options, and its restaurant POS.
With its intuitive interface, Ezee Frontdesk Hotel Software makes reservation management easy. Some of the aspects it can handle include room booking by type, multiple bookings, as well as room and rate availability. Company and guest profiles can also be maintained so as to build rapport and turn them into regulars in the future.
Ezee Frontsdesk users will also appreciate how there is now only one platform needed to access the entirety of their distribution channels. This could lead to a better return-on-investment generation.
As part of its customization options, Ezee Frontdesk users can either pick a template that is pre-designed or create a theme of their own. Users have their own GUI, which translates to a more enjoyable job on the part of the users.
Beverages and kitchen items can also be managed with Ezee Frontdesk's restaurant POS. Cafes, pubs, and large restaurants can also use it since the inventory options are scalable. Kitchen display systems and takeaways can also be managed with the software.
Other features included in Ezee Frontdesk include a cloud PMS and booking engines.