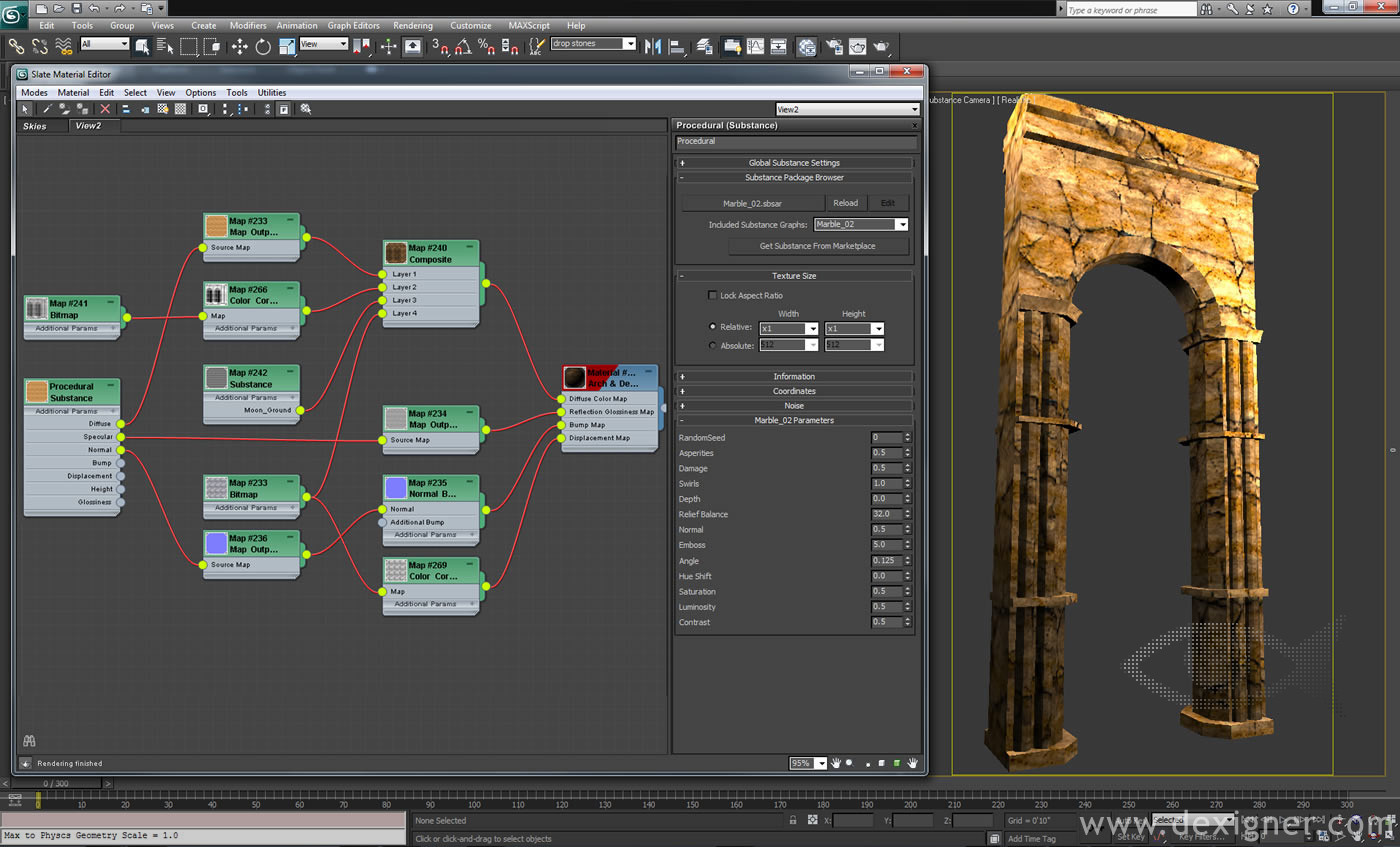 The main benefits of Autodesk 3ds Max are its robust feature set, general usability, and flexibility. Here are more details of its benefits:
Create hi-definition objects and scenarios
The software has robust animation toolkit that lets you detail texture, surface and shape and moves objects in a variety of geometrical reference. The flexibility you get to create objects and motion allows you to simulate real-life scenes, such as flowing liquid, moving gas and static solids. Creative teams can execute their ideas with accuracy and more impact, for instance, creating graphical medical illustrations, realistic animations or detailed forensic explanations.
Professional tools
Although the software is intuitive for the beginner or hobbyist, its real strength lies on its professional feature set. Tools like multiple animation controllers, procedural animation settings, object linking for hierarchies and chains and deep rendering tools are key to creating broadcast-quality tv shows or films, high-definition games, detailed presentations and accurate blueprints, among others. Professionals like creatives, game developers, engineers, architects, and animators will find this platform capable to match their project specs.
Flexible and intuitive features
Despite the complexity of tools to render highly detailed depth in objects, the software has features that simplify the process. Notably, a workflow feature allows designers to convert scenes quickly using advanced rendering technology. Such tool lets users convert lights, materials and other elements from one rendition to another as a group or separately. The 3ds Max Material Editor makes it easy also to tweak textures, lighting and other effects on surfaces and shapes.